Sri Lanka – Tuk Tuk Challenge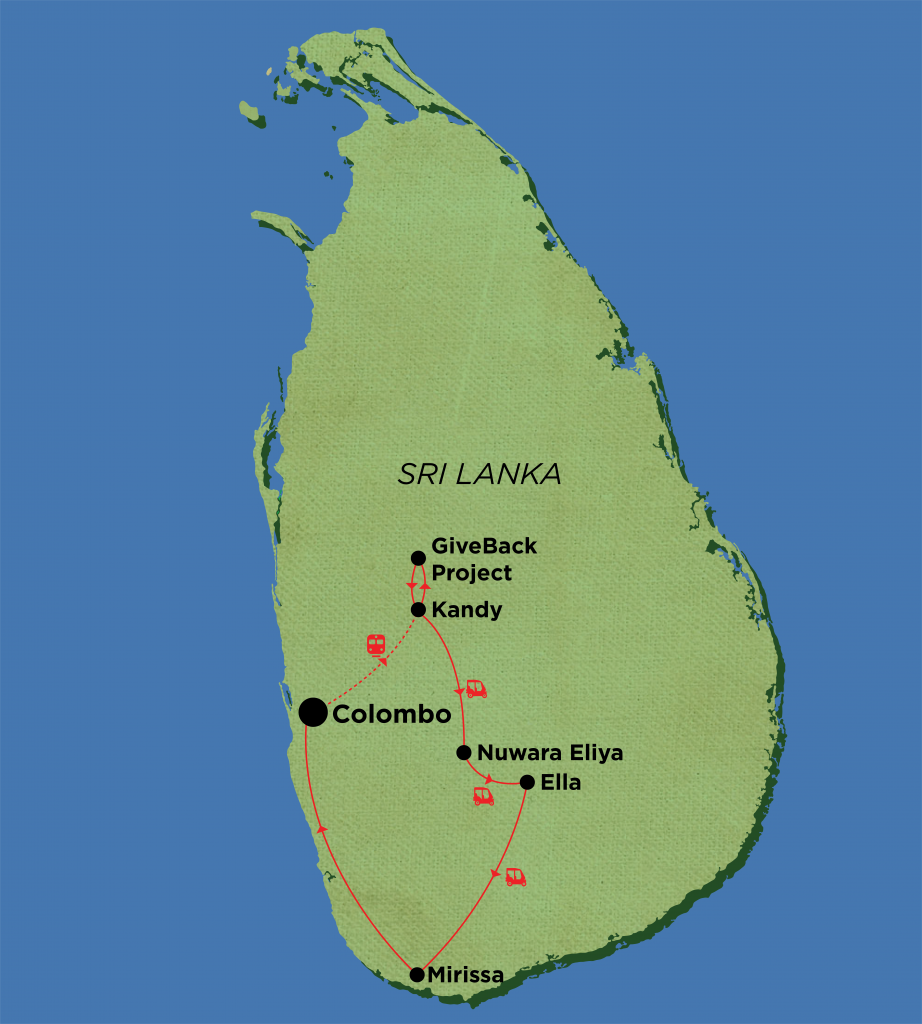 Can't decide between beaches vs. mountains? We got you both! Sri Lanka is the hidden gem of South Asia where you can find the finest lush-green sceneries, amazing wildlife, and a dream vacation amidst the blue sky and white sand. Come join us on a tuk-tuk adventure going through corners of small villages and discover the well-preserved Sri Lankan culture.
Arrival City

Colombo

Departure City

Colombo

Included

Tuk Tuk with Insurance

All Breakfasts

Project Donation

All Accommodation

Transportation

Mudita T-shirt

Horton Plains Hike

Experienced Guide 24/7

Driving Lesson

Temple Entrances

Not Included

Lunch and Dinner

International Airfare

Travel Insurance

Airport Transfers

Visa

Add-On Available
Immerse yourself in true Sri Lanka culture when we base ourselves in a rural village outside Kandy as we carry out our volunteer project.

Get down and dirty when helping us finish and furnish the community centre, and play area, for both the elders and local kids.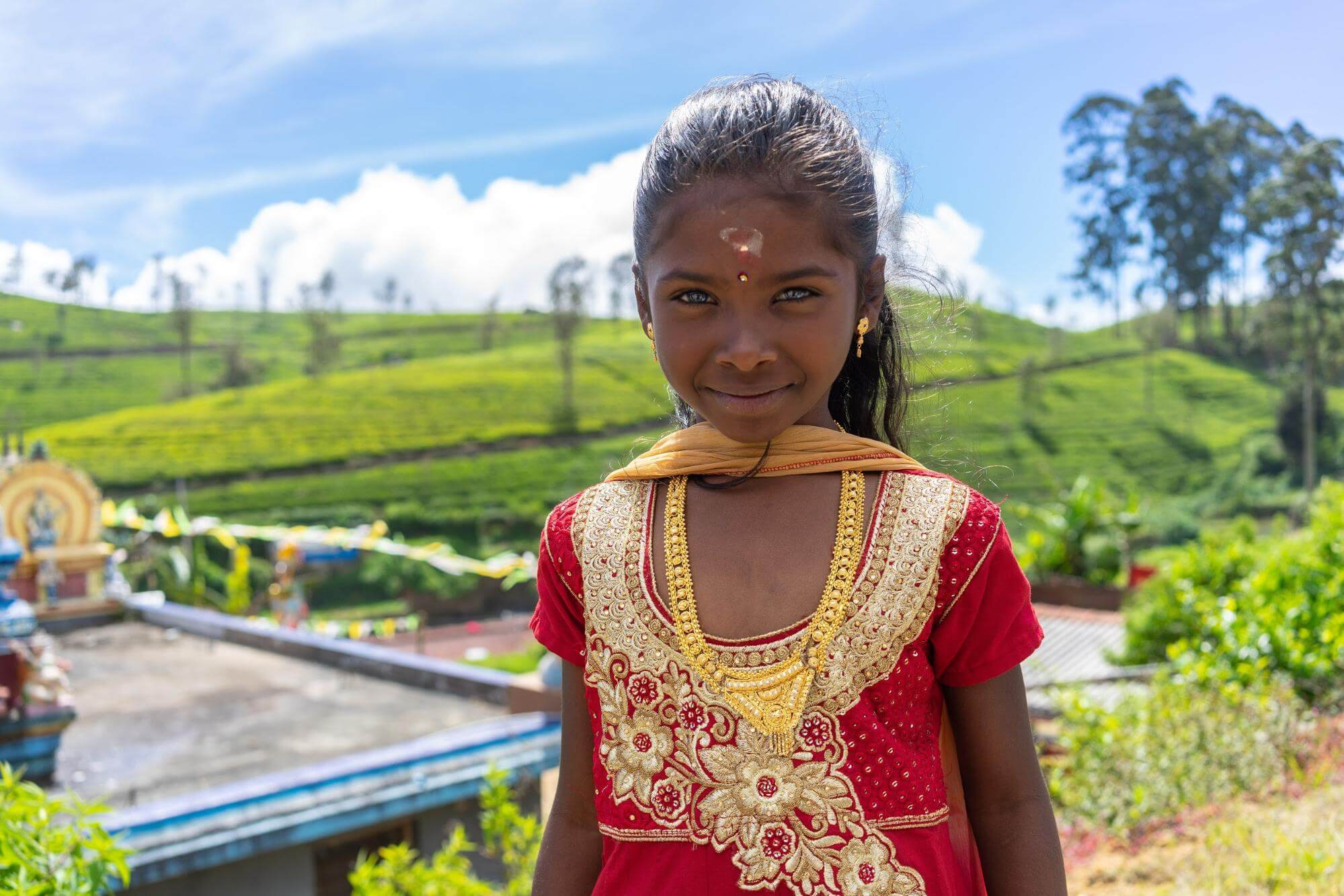 Our partner community in Sri Lanka is located about 1 hour from the cultural centre of Kandy. The community has been growing yet still does not have any premises for basic functions such as infant & maternity clinics, community events nor a play area for the kids so we've stepped in to faciliate just that. With the new centre, and all the various community activities that can then be undertaken, the elders are hoping to integrate community members  further and strengthen the social harmony (in this village, live both Sinhala & Tamil ethnicities), not to mention an area for the kids to be kids.
1
Day 1
Arrive in Colombo, Sri Lanka's capital, anytime today. We'll congregate at our hotel for a welcome meeting, meeting the other crazy travelers and go for a group dinner and discuss what's in store.
2
Day 2
Sri Lanka's most famous train journey is liking stepping back in time. Direct from Colombo to Sri Lanka's cultural capital of Kandy. You won't want to nap as Sri Lanka's gorgeous countryside whizzes past, besides the rickety noise doesn't quite send you to sleep anyway! This evening we'll have a brief about the charity project ahead.
3
Day 3
Day 1 on our project. Our project co-ordinator will take us on a tour of the community this morning, and explain how your donations and work has helped our partners. Get some old clothes on, now's the time to get your hands dirty. After a local lunch, we'll hit the job hard.
4
Day 4
Straight back to the project today folks. Painting, landscaping, construction, and whatever the local staff need help with, we're on it. As our returning travelers will testify, you may have been lucky yesterday while the local labourers got to grips with you helping to finish the project, today though, they'll be ready to bark orders! Get to it soldier.
5
Day 5
Depending on hard we've worked, and how many tea breaks have been had, today could be an early riser. Back to the project, time to add the finishing touches to the community centre and playground. We have no choice but to get things in order, so work fast, we have an opening ceremony to be ready for. Then sit back and enjoy as we officially opening the project. Thanks guys!
6
Day 6
We did it, project complete. Now let's get back to traveling. First off, we're exploring Sri Lanka's cultural capital, Kandy and its UNESCO world heritage site – The Temple of the Tooth, home to Buddha's actual tooth (or so they say). We'll also hop up to Arthur's seat for a gorgeous viewpoint of Kandy city.
7
Day 7
Ok then, it's business time. Put on your finest driving gloves, take a deep breathe, check your travel insurance one last time, and then get ready for your tuktuk driving lessons. 3 people to a tuk-tuk, taking it in turns to drive, after brekkie it's tuition, after tuition we're driving to the hill country of Nurwa Eliya, about a 3 hour leisurely drive.
8
Day 8
How was the drive? Fun right?! Ok well today it's time to put down the tuktuk keys and pick up the hiking shoes – Horton Plains National Park awaits. Don't worry it's not too strenuous, and the famous views from 'World's End' are spectacular. Ah Sri Lanka, never let me leave please.
9
Day 9
Back on saddle. The tuk-tuks are waiting as we drive the scenic 3 hour ride to laid-back Ella. Grab yourself a local coffee upon arrival and settle those nerves, you made it! Take the rest of the afternoon to chill, or you could hike to Rawana Ella Falls, or Little Adam's peak if you still have the energy. Josh and Johnny will be trying to find an Espresso Martini somewhere, feel free to follow them.
10
Day 10
Your only proper day off, and you earned it. Wake up late, find yourself a smoothie bowl, have some downtime. Ella is built for this stuff. If you're not the chill type, don't worry Ella Rock, Nine Arch Bridge or get lost in the tea plantations. There's plenty to keep you occupied before the tuk-tuk ride tomorrow.
11
Day 11
The main day of tuk-tuk driving. You learned, you practiced and now you're primed. We're off to the South Coast, to beautiful Mirissa. 200km of Sri Lanka countryside, arriving in time for sunset on the beach. This is what real travel is all about. Adventure in its truest form.
12
Day 12
Hey Mirissa, where have you been all my life? If you're fed up with overcrowded beaches in Thailand, fear not, this is where it's at. Untouched beauty, years before mass tourism. Don't get lost though, we have a sunset cruise booked for our last night, followed by dinner, and drinks on the beach.
13
Day 13
That's a wrap team. We have a morning transport back to Colombo for those of you heading back to the real world (boooo), but you're welcome to stay and chill in Mirissa for another day or two, that's certainly our plan!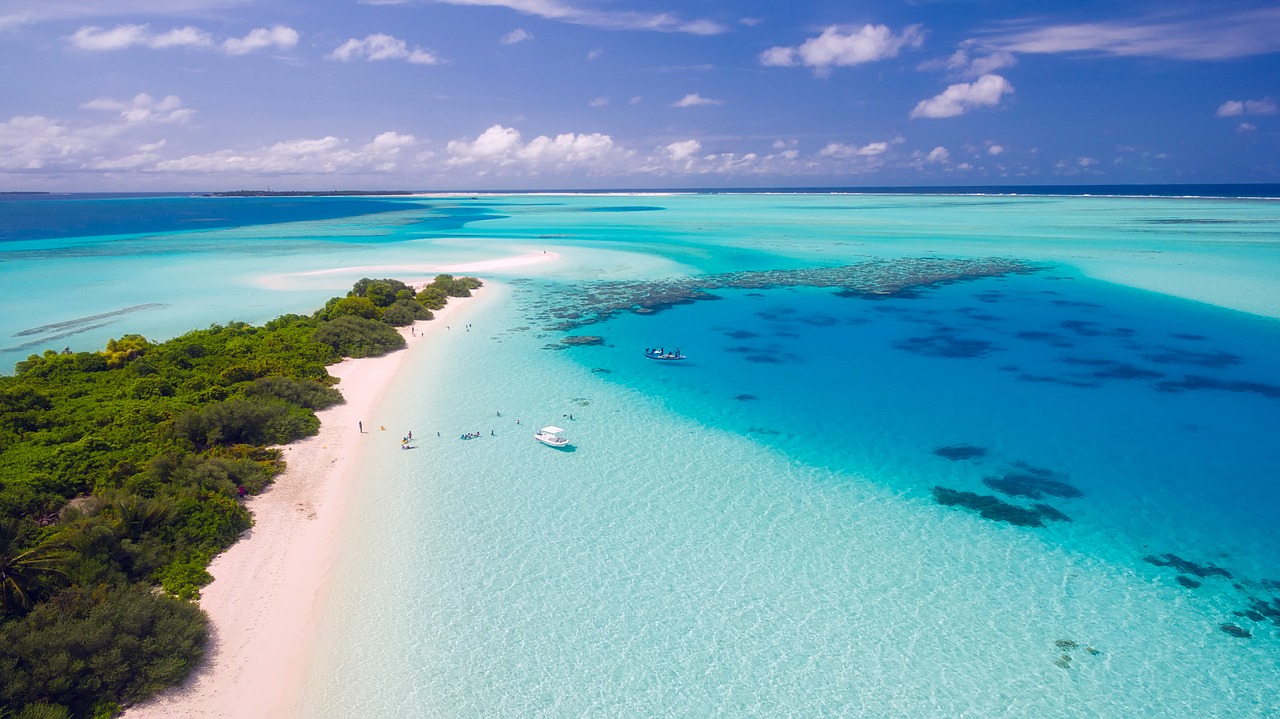 Consisting of more than a thousand coral islands, The Maldives is a tropical heaven for beach lovers. Enjoy a slow paced life here amidst white sand beaches and blue lagoons, with the freshest seafood and fruity cocktails you will ever find. *Note: This add-on can be purchased even if you are not in our main trip. Please contact team@givebackgiveaway.com to arrange a meet-up location and get a separated quote.
Arrival City

Male

Departure City

Male

Not Included

Airfare

Lunch & Dinner

Travel Insurance

Other optional activities