Whale Shark Diving in Dumaguete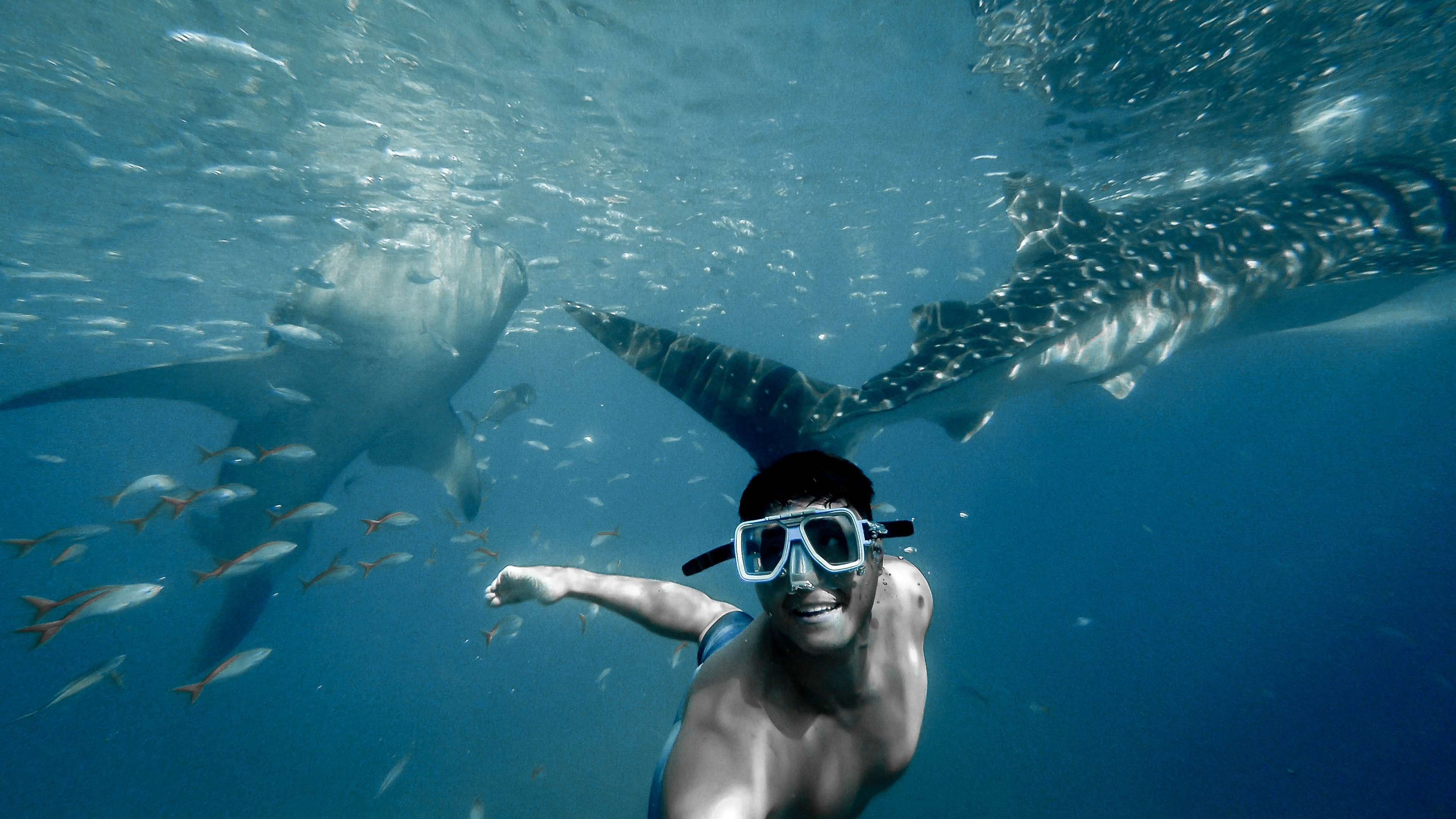 Whale shark is the world's largest fish in the ocean and diving with this giant curious friend is surely on every inteprid traveler's bucket list. Let's hit Dumaguete in the South of Philippines and get fascinated by the lives underwater it has to offer.
*Note: This add-on can be purchased even if you are not in our main trip. Please contact team@givebackgiveaway.com to arrange a meet-up location and get a separated quote.
Tour Date

16-19 April 2020

Arrival City

Duemagete

Departure City

Manila

Included

Domestic flight from Coron to Dumaguete

Domestic flight from Dumaguete to Manila

Accomodation

Transportation

Breakfast

Day trips & Excursions

Experienced Guide

Not Included

International Airfare

Travel Insurance

Lunch & Dinner
Get your swimsuits and snorkels ready for a boat trip in search of the whale sharks

Swim and picnic at the Casaroro Falls
1
Day 1
Time to depart Coron folks. We're off to Busuanga airport to fly to Dumaguete for the thrill of a lifetime, first a quick stop in Manila and then connect to our second flight.
2
Day 2
Rise and shine. Bucket list time. Today's the big day, we're if we're lucky and the sharks are playing the game, we're off to swim with whale sharks, huge, friendly amazing creatures that they are. Don't forget your sunscreen!
3
Day 3
Wake up, think "Did i really swim with sharks yesterday!?", then enjoy a lazy breakfast. We have a date with Casaroro waterfall, so let's get going. Then it's party night for our last ever night, tissues at the ready.
4
Day 4
A groggy coffee over breakfast, hop to the airport for the transfer to Manila, then we're off on our separate ways. Thanks for the memories folks!