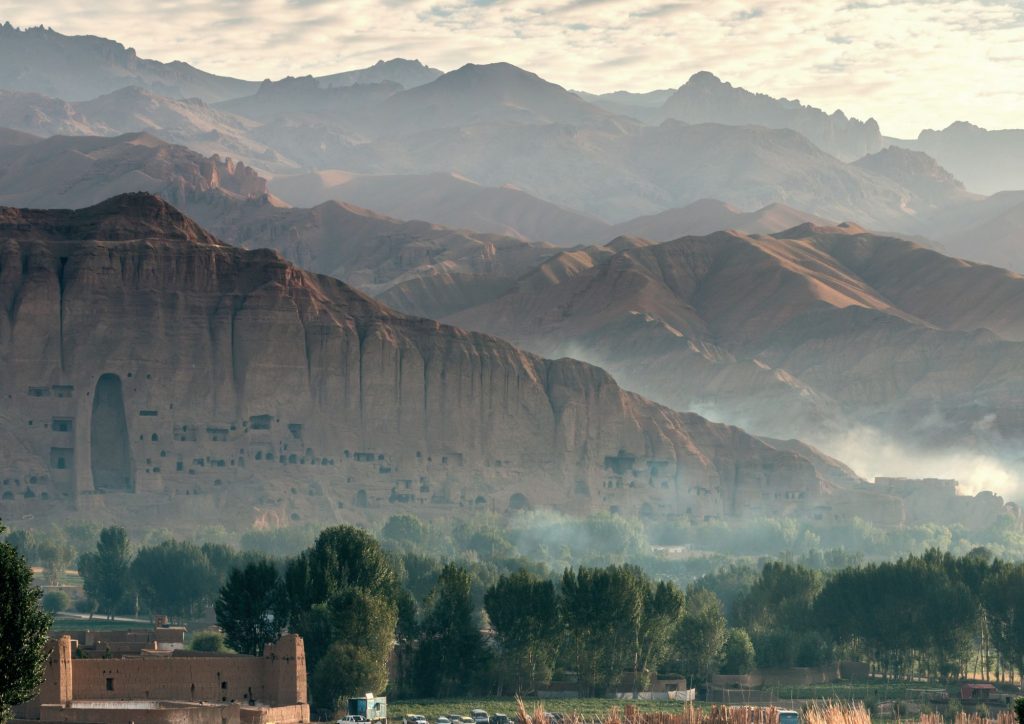 Come to Afghanistan with us in 2024. Once an epic stop for travelers retracing the the silk route, beautiful Afghanistan fell out of favour with world tourism due to a host of political situations. Since the recent change in Government, things look highly unlikely to change any time soon. And that's why Mudita will be visiting in 2024, to help with a large food donation in Bamiyan.
Why Now?
Our co-founder, Johnny, recently climbed Mount Everest. On his expedition, was an Afghani with the goal of being the first person from Afghanistan to summit Everest (he succeeded!). After getting to know each other during the gruelling 2 month expedition, an idea to help a community he knows in Bamiyan was formed. So here we are. With the help of Sam's family in Afghanistan, we'll be doing out donation, but also exploring Bamiyan, Kabul AND doing some skiing!
So, join us and embark on our exhilarating ski trip to Afghanistan's Bamiyan region, where history and breathtaking landscapes meet. With our local expert guide, we'll be heading into the enchanting Hindu Kush mountains. Come and experience the warm hospitality of the locals and create unforgettable memories of adventure and cultural exchange. Discover the beauty of untamed slopes and the spirit of exploration in this extraordinary winter escapade.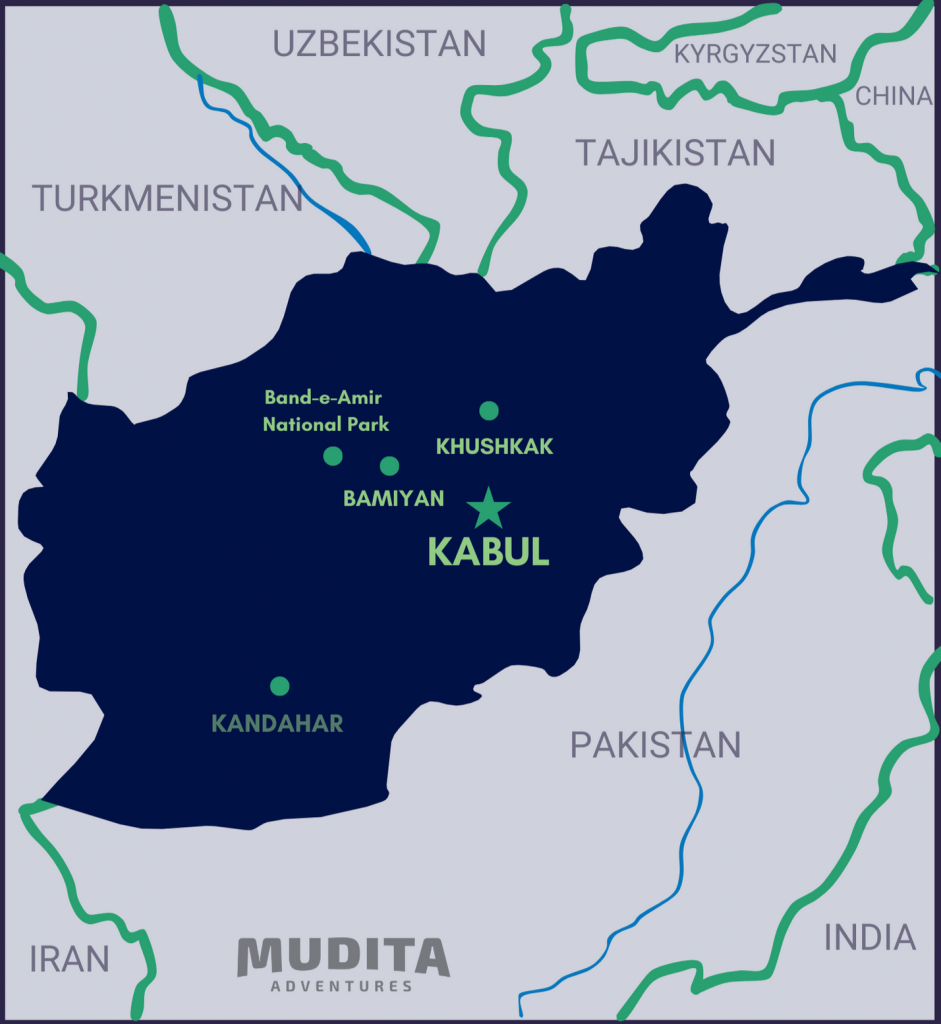 Arrival City

Dubai

Departure City

Dubai

Included

All Accommodation

Private Transportation

Experienced Local Guides

All Breakfasts

Skiing rental and day passes

Project Donation

Bamiyan City Tour

Visit the Afghan National Museum

Buddhas of Bamyan

Afghanistan Visa Assistance

Not Included

Visa fees

Travel Insurance

International Flights to Dubai

Round Trip Flights from Dubai to Kabul (we'll provide the flight number you need to book. Price is currently $683USD for this)
Make a meaningful difference with our food donation programme in Bamiyan, Afghanistan.

Skiing in Afghanistan! A day of skiing unlike anywhere else on Earth.

See the ruins of the Buddhas of Bamiyan, formerly two 6th-century monumental statues carved into the side of a cliff in the Bamiyan valley of central Afghanistan.

Visit one of the least visited countries on earth with expert local guides, and be one of the handful of tourists to visit Afghanistan in 2024.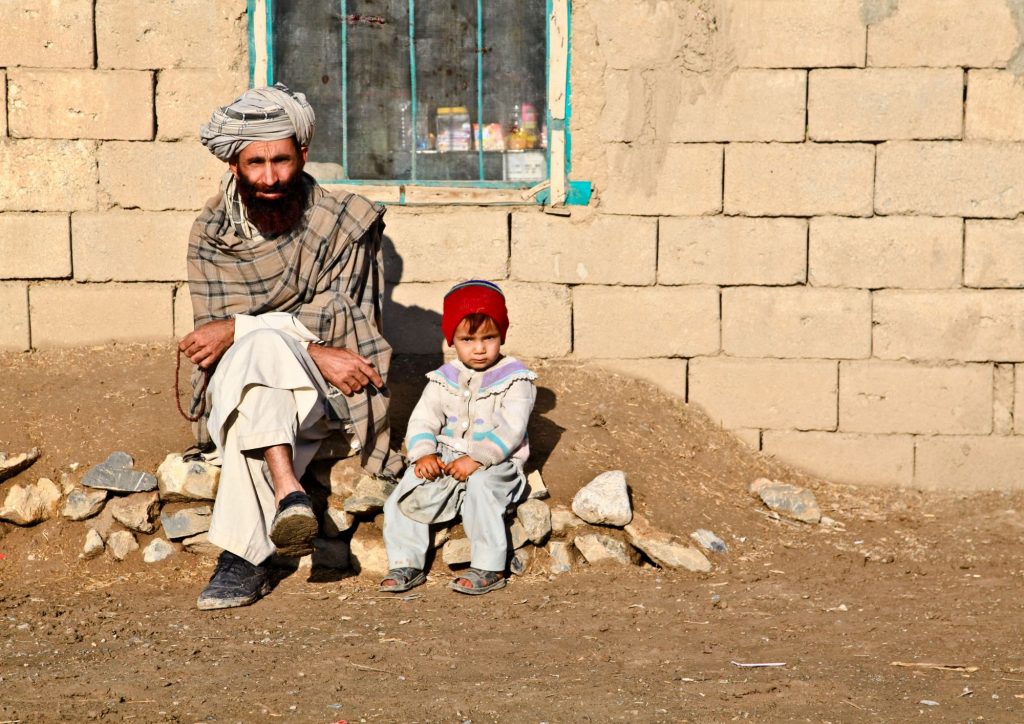 Mudita was created in order to 'give back' as part of our travels. We're incredibly fortunate to be able to have these adventures around the world. And carrying on with that theme, Afghanistan is very much a country in need. Rather than simply visit, we will be partnering with a local community in Bamiyan, Afghanistan. Since the fall of the last Government in 2021, all charities/NGOs instantly pulled out of the country. That left many communities with nothing. No access to food, healthcare, sanitation. And the community in Bamiyan is one of those examples. As part of our trip, we'll be donating over 100kgs of food for the local community. Meeting with the elders, and facilitating the distribution of the food stuffs. From there, we will explore both the community itself and further afield.
1
Day 1
Arrive in Dubai. Josh and Johnny will be there a few days earlier, you're welcome to unofficially join us then too if you'd like. If not, the trip officially starts today. We'll have a welcome briefing, a group dinner and some Dubai-beers and make sure our paperwork is in order for tomorrow.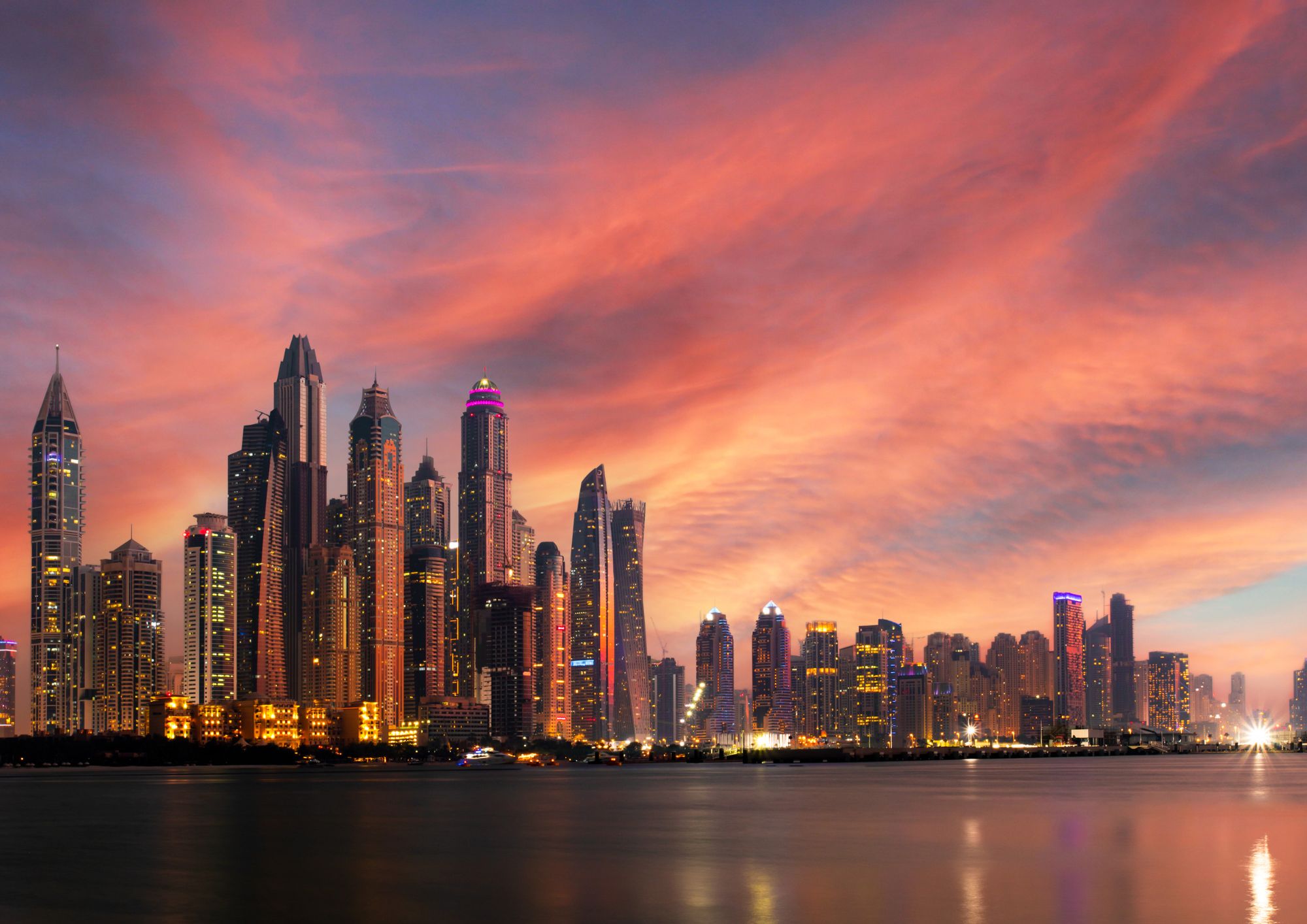 2
Day 2
Admin day. We'll have our group transport pick us all up and ferry us to the Afghan embassy in Dubai. Our fixers will have briefed them about our applications, so it's simple a formality.
We will submit the documents and head back to the hotel. Once the visas are stamped we'll pick the passports up and we're set. You'll have some free time today to explore Dubai too.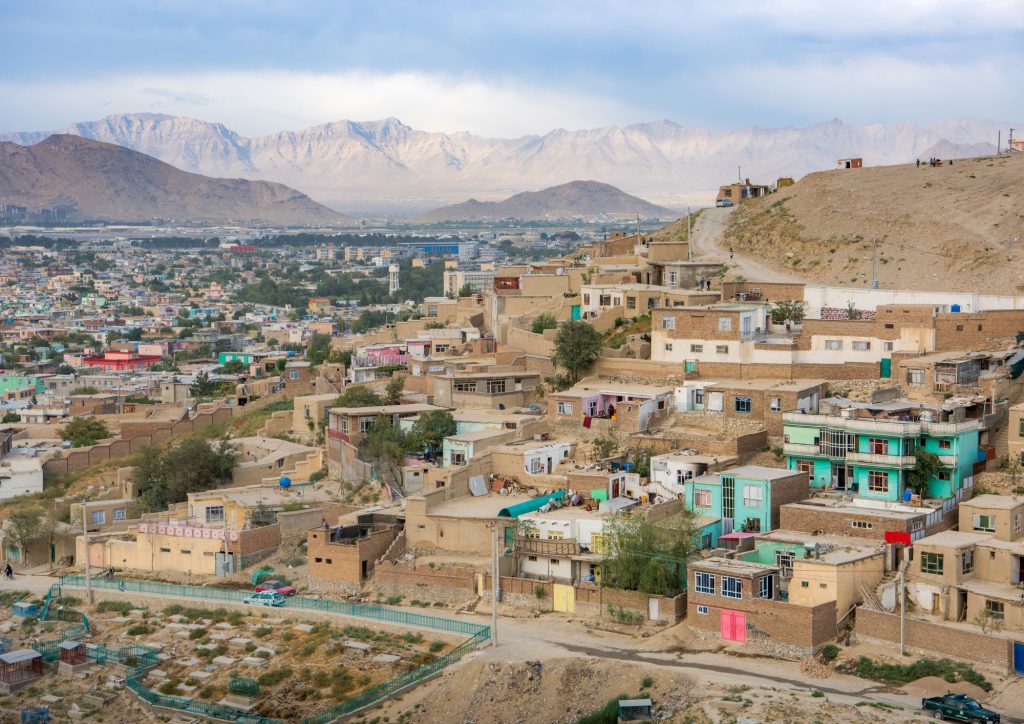 3
Day 3
As is often the case with our trips to some of the least visited countries in the world, the flight times are a challenge. We'll head to the airport in the early hours, and arrive in Kabul for brekkie.
Today, we'll have the privilege of exploring a post-Taliban Kabul. Our local guides will be bringing us around the city. Local souqs, local restaurants. Qale'H-Ye-Balahissar fortress and epic views from TV hill. We will overnight in our comfortable Kabul lodgings for the night.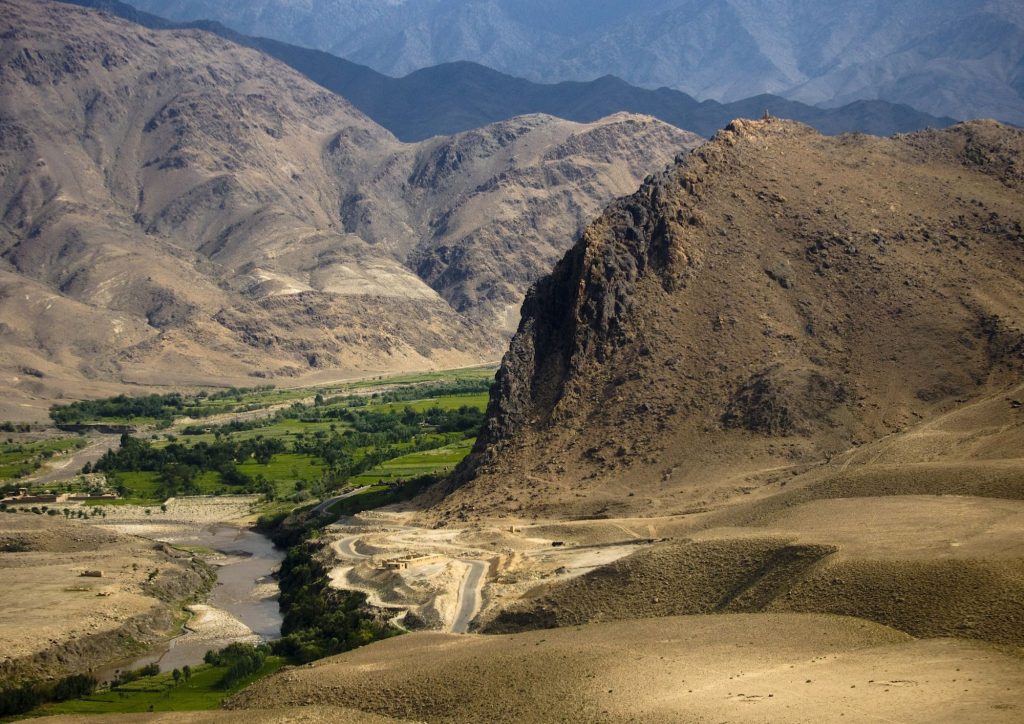 4
Day 4
Afghani road trip! We'll be taking our private transfer across Afghanistan today. Once we reach Bamiyan, we'll visit the destroyed ruins of the ancient Buddhist complex, the Buddhas of Bamiyan. Carved into the cliff face in the 6th century, the (former) UNESCO World Heritage Site was destroyed by the Taliban in 2001. It holds great significance historically, both from the 6th century and 21st century.
After lunch, we visit the 1000 year old ruins of the City of Screams Shahr-e Gholghola. En route to our hotel, we'll pass some Soviet Tanks. A stark reminder of the recent history this country has endured from both domestic and foreign powers.
Late afternoon, we'll visit the local village elders and donate our food stuffs. We'll share tea, share some stories and then head to dinner before overnighting in Bamiyan.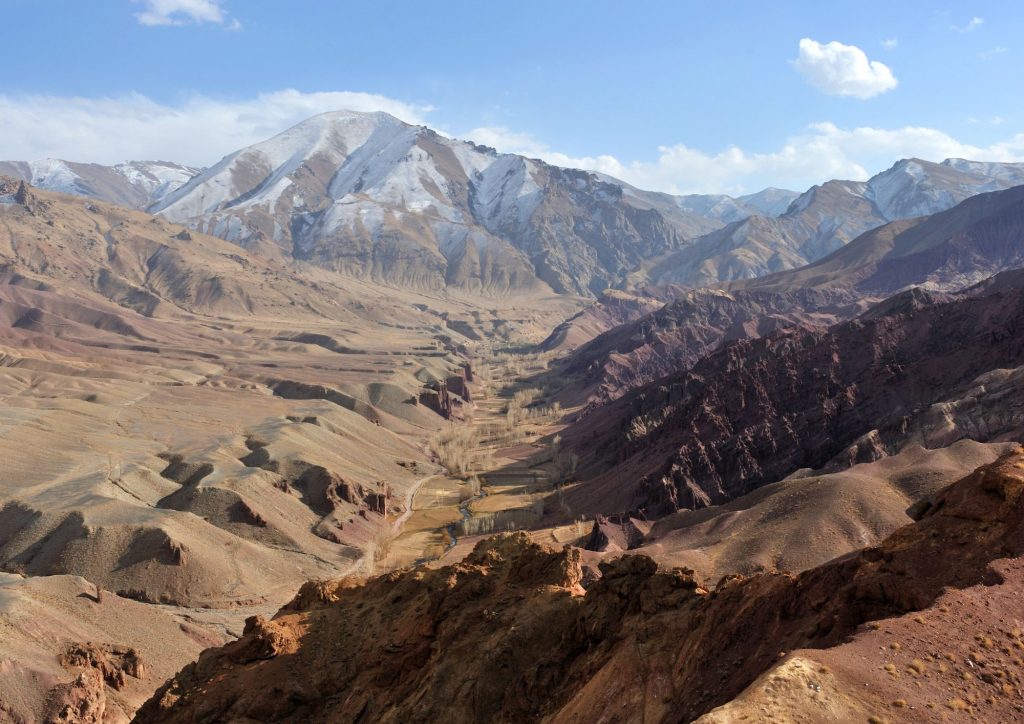 5
Day 5
SKIING IN AFGHANISTAN! A genuine bucket list item today folks. Depending on the ski conditions, we'll be visiting the mountains of Chapdara, Shahidan, Ali-Big, Qazan, or Khushkak. With the local ski guides, you'll be one of the very, very, very few people to have ever skied these hills.
For the more advanced skiers in our group, don't worry. The 100 year old skis that we rent will be a great leveller!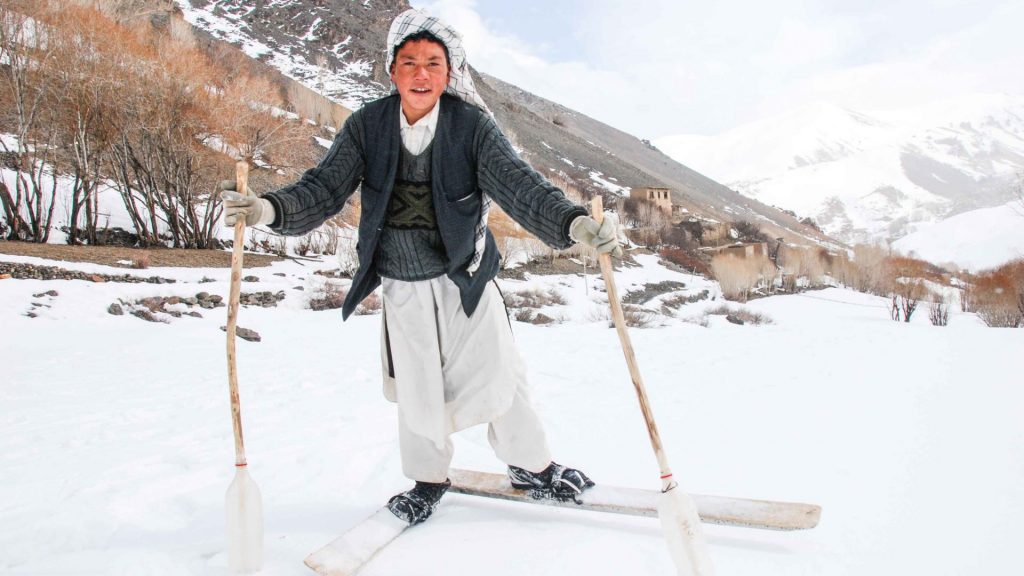 6
Day 6
We have the morning on the slopes to get our final taste of one of the most unique travel experiences in the world, skiing in Afghanistan.
After an early lunch, we'll visit the Band-E-Amir national park. The national park, a chain of six lakes in the mountainous desert of central Afghanistan,  has been created by natural dams high in the Hindu Kush. We'll overnight in Bamyan one last night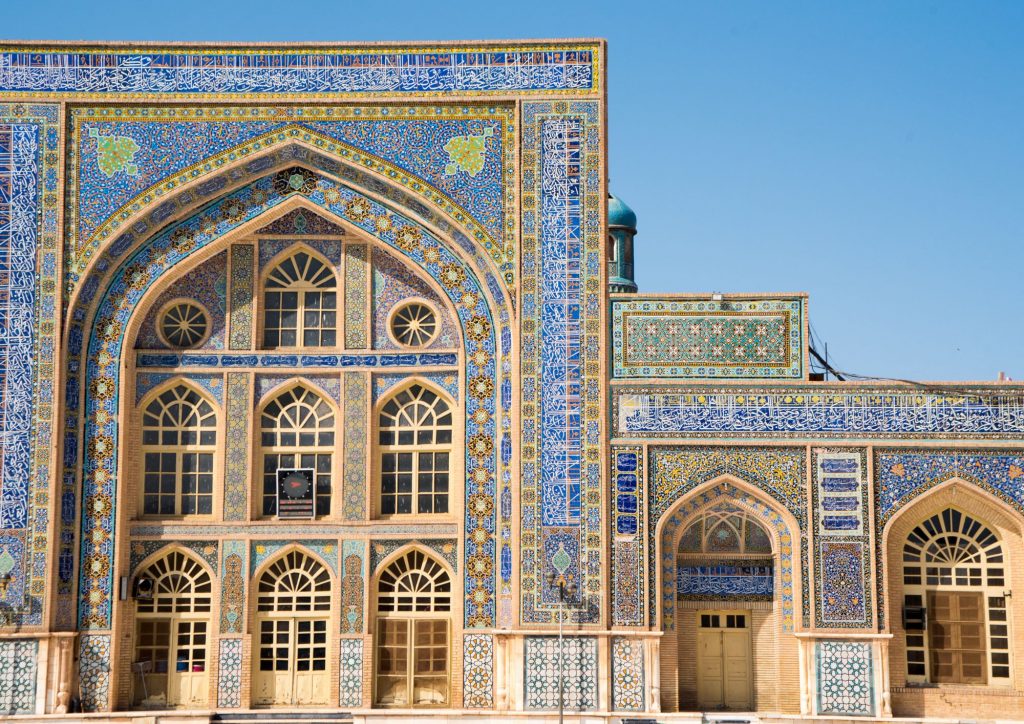 7
Day 7
Today is our last day in Afghanistan. After breakfast in Bamyan, we'll make the journey back to Kabul. Stopping on the way for an Afghani lunch stop.
Our flight back to Dubai is in the evening, so depending on police stops etc, we may have time for a mini tour in Kabul, or straight to the airport. Dubai here we come.