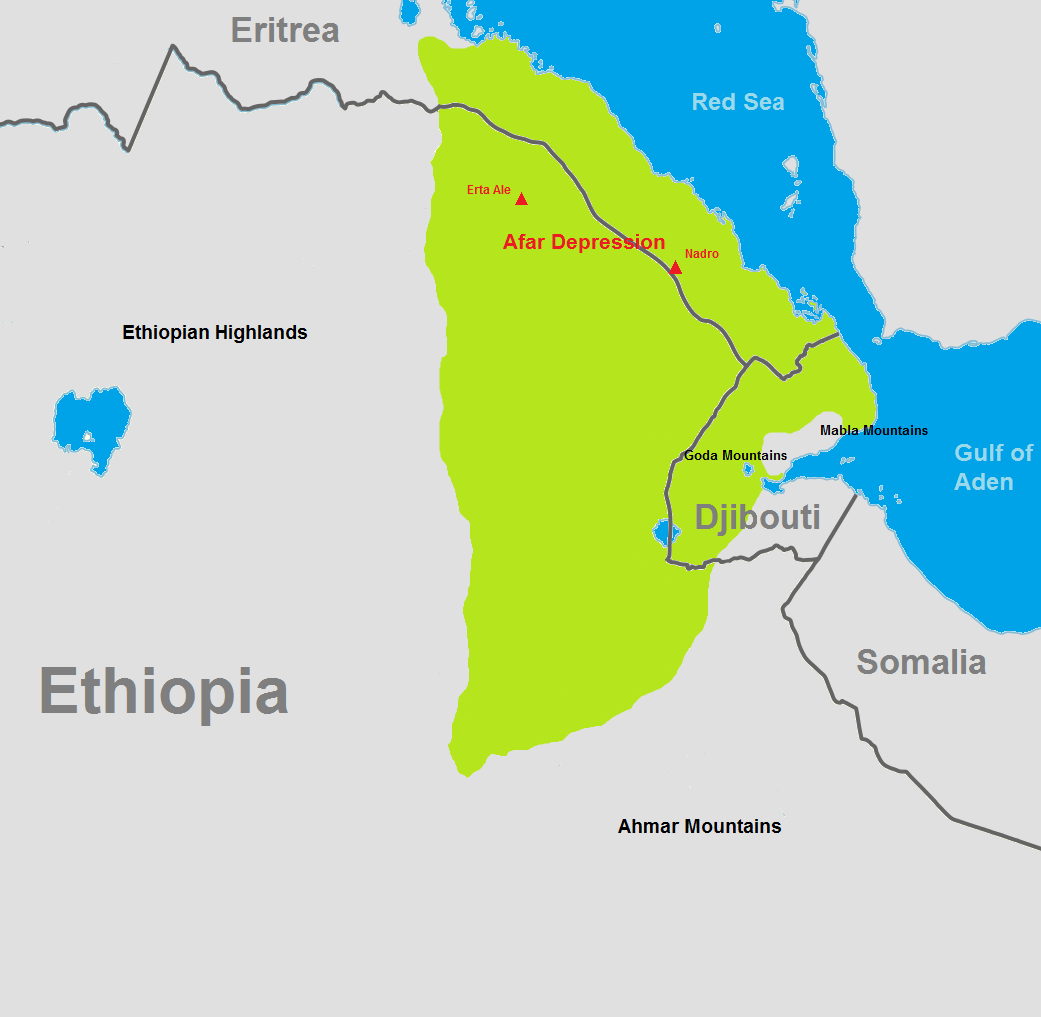 Bolt on our intrepid expedition to the 'hottest place on earth', the other-worldly landscapes of the Danakil Depression need to be seen to be believed!
Arrival City

Addis Ababa

Departure City

Addis Ababa

Included

Accomodation

Transportation

Experienced Guide

Breakfast

Day trips & Excursions

Domestic flights

Not Included

Visa

Travel Insurance

Airport Transfer
1
Day 1
Party on! So for the courageous amongst us, we're not finished yet. After a bit of a lie-in, then we make our way to Axum. We should arrive in time for a couple of sundowners in Ethiopia's ancient city, it'll soon be obvious why Ethiopia used to be one of the most powerful countries in the ancient world.
2
Day 2
Axum, the gem of the north, is where we'll visit the Church of St. Mary of Zion, rumoured to be the repository of the Ark of the Covenant! Next up is the Palace of the Queen of Sheba, from over 100 years ago. After we're all churched-out, we make our way to Mekele, the hop-off point for our Danakil Depression expedition.
3
Day 3
An early start for our intrepid adventure. The Danakil Depression is officially the hottest place on earth, and the 2nd lowest place (2nd to the dead sea) at 400 feet below see level. We start our tour by hitting up Erta Ale, one of only 5 permanent lava lakes on the planet. To get there though, one of the roughest roads on earth, the 60km will take us around 8 hours. We'll trek to the volcano edge and camp nearby as we watch the boiling lava from the the volcano rim campsite.
4
Day 4
 After a spectacular sunrise at the crater, it's time to visit the mythical Lake Giulietti, a saltwater lake located more than 100 meters below sea level, in one of the deepest depressions of the planet. We'll set up camp, explore and soak up the unique landscapes unfound anywhere else on earth.
5
Day 5
  This morning we drive to Ragad, where the locals mine salt. We get the opportunity to watch the workers breaking salt from the ground, cutting cubes and loading onto their camels. After being mesmerised by that, we drive ahead to Dallol and visit the different landscapes formed by the extreme volcanic activity here. Dallol is 116 meters below sea level, one of the lowest places in the world, which gives rise to these epic colorful salt mining vistas. A visit Lake Assal and an opportunity to walk with the Afar tribesmen will finish our day off before we make our way back to Hamedela and proceed to Mekele. Cold shower, dinner, sleep.
6
Day 6
A morning flight to Addis Ababa, where the trip is officially over. Either time to head home, or perhaps even explore Ethiopia's rift valley in the south? The bucket list never stops growing!