DR Congo, Burundi and Rwanda w/Mount Nyiragongo – World's Largest Lava Lake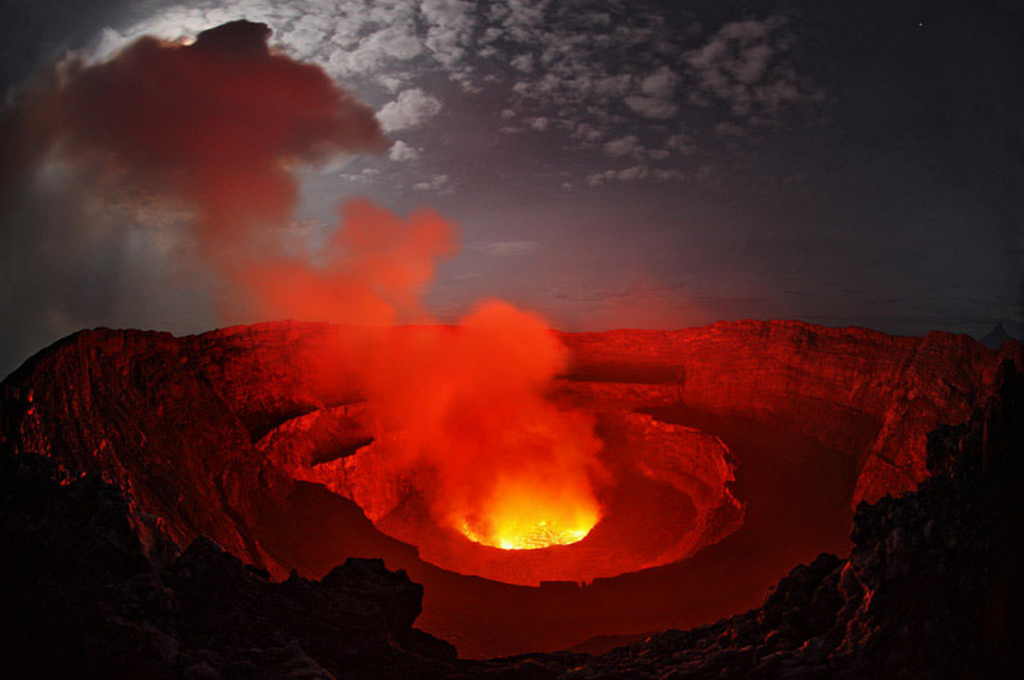 **Price for this trip is still being determined and will be available shortly! 
Get well and truly get off the beaten path with this journey spanning three countries. Starting the trip off on the shores of Lake Tanganyika in Burundi's capital of Bujumbura, you'll be able to lay claim to visiting one of the least visited countries on earth. Forging up the country and into Rwanda, you'll make some new friends in the depths of Nyungwe Forest National Park, as we locate the famous Angolan Colobus monkeys and the Rwandan Blue Monkeys and likely a chimpanzee or ten. Spend some time in one of Africa's best capital cities, Kigali and learn about the uncomfortable history it went through to get where it is now. Wrap the trip up with the pinnacle, a hike and a night at the top of an active volcano and the world's largest lava lake! This is raw adventure at its best.
Tour Date

August 8 - August 16, 2022

Arrival City

Bujumbura, Burundi

Departure City

Kigali, Rwanda

Included

All Accommodation

Meals on the climb

Transportation

Experienced Guide

All NP entrance fees

Chimpanzee Trek

All Breakfasts

Kigali City Tour

Experienced Guide 24/7

All camping gear

Nyungwe Forest

Kalera Falls

Not Included

Visa

Travel Insurance

International Flights
Get acquainted with Chimpanzees, Angolan Colobus monkeys and the Rwandan Blue Monkey in Nyungwe Forest National Park.

Take an educational tour through the genocide museum in Rwanda's capital and take some time to pay respects to the 1994 genocide.

Visit the world's largest and most fluid lava lake. Then camp beside it!

Explore one of the world's least-visited countries and discover some sites that a large portion of the world has not only never been to but hasn't even heard of.
1
Day 1
Arrive at Bujumbura Airport. Our team will meet you at the airport, and bring you to our hotel for our first group dinner and drinks on Lake Tanganyika. Depending on flight times, we may have a tour of Bujumbura today too.
2
Day 2
We're traversing Burundi today. Expect chaos on the roads, while Burundian life unfolds around us. We're off to the gorgeous Kalera Falls. We'll check out the memorial stone to Stanley and Livingstone, as they searched long and far for the source of the Nile. After we see the falls, we'll make some pitstops in Bujumbura on the way back to our accommodation.
3
Day 3
With our transit visa fast running out, we're on another Burundi road trip. This time, north, bound for the Rwandan land border. Once we cross the border, we'll reach the depts of Nyungwe Forest national park. Where we'll trek to locate the famous Angolan Colobus monkeys and the Rwandan Blue Monkeys. We overnight in the park.
4
Day 4
A pretty special morning in Rwanda. We head out on a guided chimpanzee walk. Let's see what them, and other primates, have in store for us today. Once more, we overnight in the park.
5
Day 5
On slightly better roads than Burundi, we drive to the modern capital of Kigali and check-in to our hotel. We'll make our way to the genocide museum, and go for a drink in the famous 'Hotel Rwanda' for sunset. Overnight in the city.
6
Day 6
The Congo is calling! An early start brings us to the Congolese border by 6am. Here, we'll be met by the Park Rangers, complete with their AK47s, and our trek first to Goma, and then up Mount Nyirgongo will commence. I hope your for your hiking boots, it's pretty steep! A 6 hour trek or so will have us camp on the edge of the volcano, overlooking the world's largest lava lake. Pretty rad if you ask us!
7
Day 7
A sunrise on the volcano, another hike in the lava fields, and a moment to appreciate just where in the world we've found ourselves. Spectacular. Then we hike down and spend the night in Goma. It's a wild place.
8
Day 8
Back to the gorgeous Kigali to decompress after a serious week of Adventure. We made it folks. Well done. Now for a night out with friends to celebrate a quality adventure and to sample the epic Rwandan nightlife :)
9
Day 9
We're outta here. Thanks for the memories!