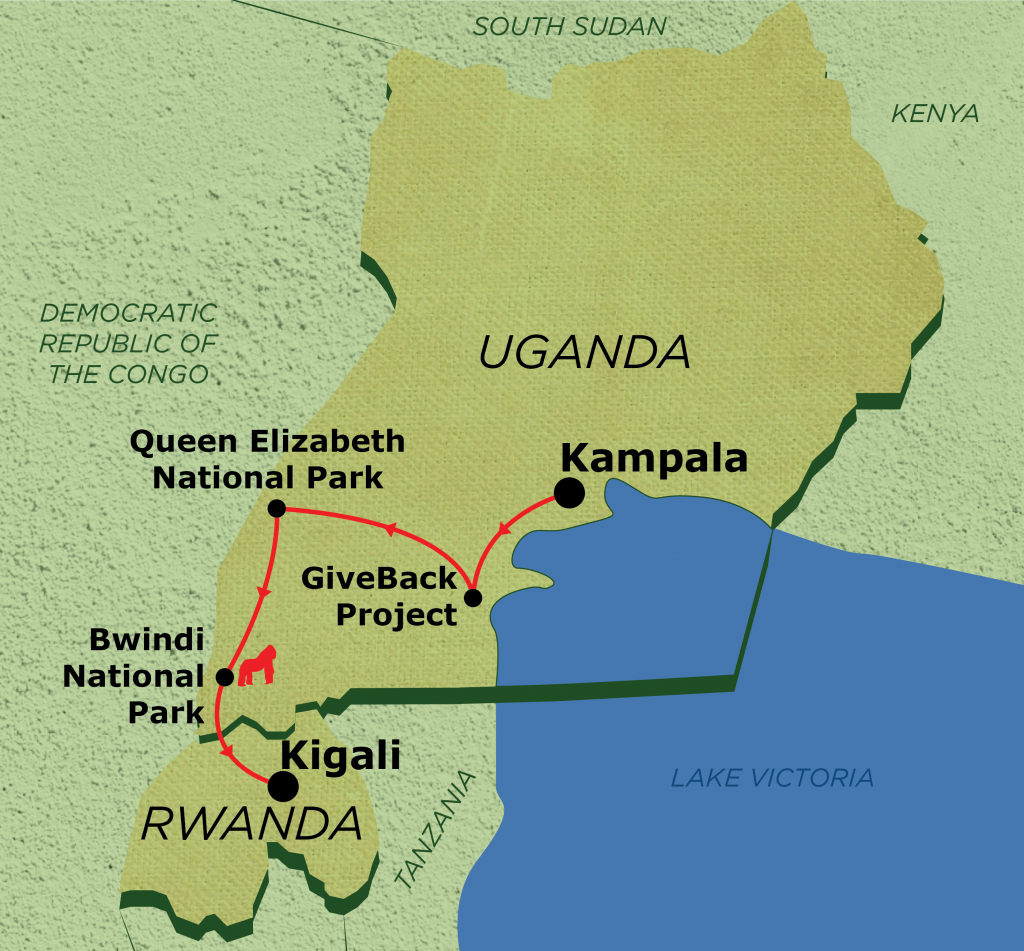 Uganda has been widely known as the Pearl of Africa. Its unique forms of nature, people, and culture caught the eye of many explorers and has become well-known as an ultimate travel destination for adventurers. Deep green jungles, vast lakes and rivers, abundant african wildlife and of course the opportunity to see the majestic gorillas in the wild. We will be uncovering the untouched places of Uganda, but first we will be making our way to a small local community in Masaka to partner with a small organization to help them build classrooms for their student community.  Come join the epic journey you will never forget!
Arrival City

Kampala

Departure City

Kigali

Included

Queen Elizabeth Game Drive

All Breakfasts

Mudita T-Shirt

Ngorogro Game Drive

Project Donation

All Accommodation

Transportation

Kigali City Tour

Experienced Guide 24/7

Optional: Gorilla Trekking

Not Included

Lunch and Dinners

International Airfare

Travel Insurance

Airport Transfers

Visas

Gorilla Trekking Permit

Add-On Available

Mount Nyiragongo - World's Largest Lava Lake

Gorilla Trekking Permit
Take a game drive in Queen Elizabeth National Park on the Uganda/Congolese border, home to lions, chimps, hippos, giraffes and a lot, lot more!

Opt to join the trek deep into the Ugandan forest to spend time with the endangered mountain gorillas in their natural habitat. The last region on the planet that this is possible.

Be a true adventurer as we cross the Equator and overland from Uganda's bustling capital of Kampala, all the way down to Rwanda's Capital, Kigali.

Get your hands dirty as we improving the educational facilities of our partner orphanage in Uganda. Learn about the local community and understand where your hard work and donations have helped these guys.

Take a moment to appreciate recent Rwandan history, and marvel at how well they have managed to overcome their differences to make Kigali one of the most prosperous cities in all of East Africa.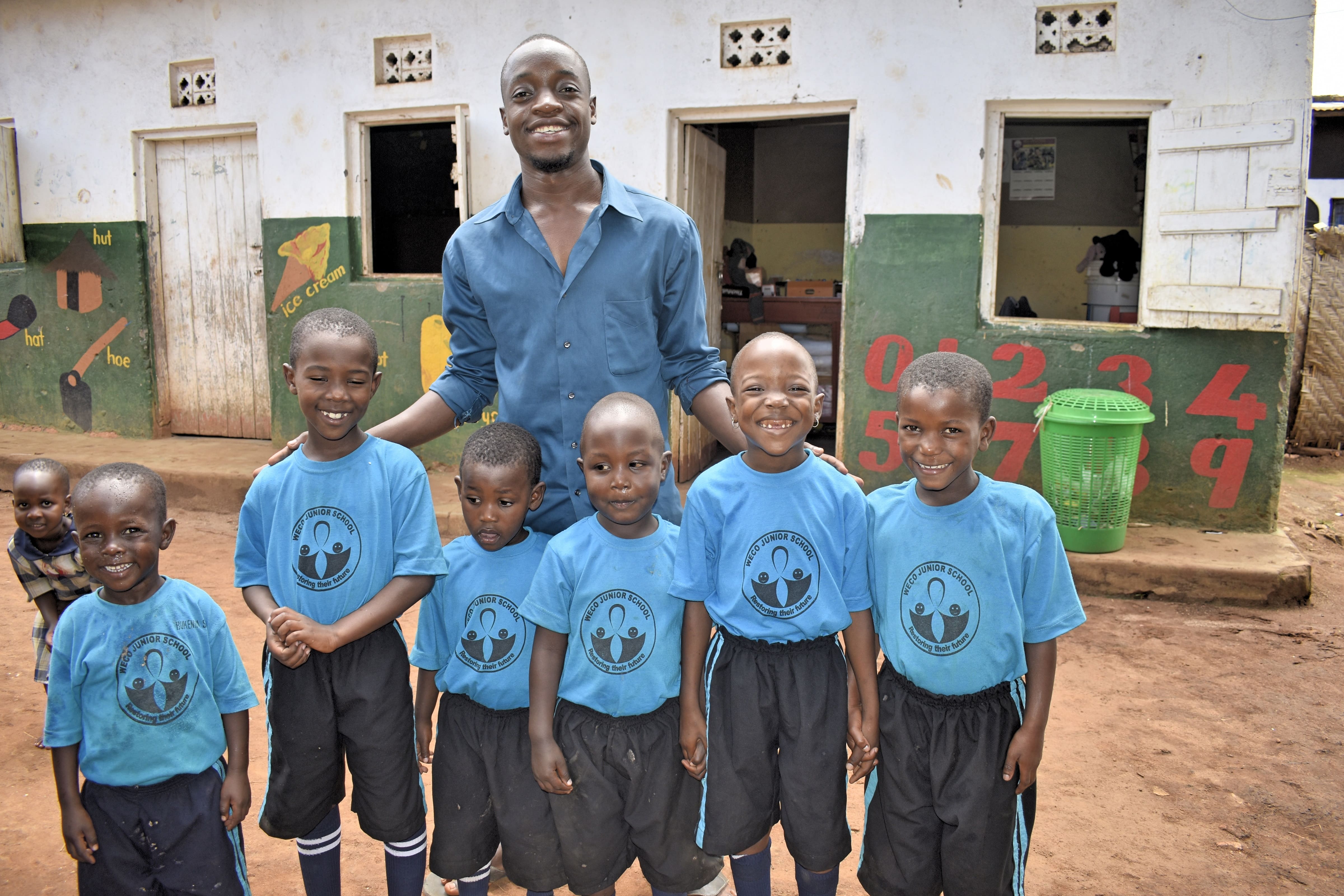 In cooperation with
We Everyone's Child Orphans (WECO)
Uganda: Our partner community in NGO circulates around an orphanage about 2 hours from Kampala. Many years ago profoundly touched by the plight of orphans and the growing number of street children, our partner registered Community Based Organization operating in Masaka district committed to a life long journey to transform and uplift destitute children in slums. They soon expanded to running a children's school WECO Junior school where children under their protection and care acquire free education and those in the surrounding communities access very cheap education. Since then, they have recruited professional powerless young mothers as teachers, caregivers and jobless youths to join. The staff also supports the local market when they buy their produce for school meals. Currently, their junior school has enrolled 83 students with only 3 rented temporary classrooms, and a staff of 6 teachers. With a growing need and limited space, the Mudita team has pledged the fund and labour to provide 3 new classrooms allowing more kids access to the amazing care and education they deserve. They soon expanded to running a children's school WECO Junior school where children under their protection and care acquire free education and those in the surrounding communities access very cheap education. Since then, they have recruited professional powerless young mothers as teachers, caregivers and jobless youths to join.
1
Day 1
Arrive in Kampala anytime. We'll meeting for a briefing at 6pm to explain the trip, the volunteering and the adventure ahead before a group dinner and drinks to get to know your fellow travellers.
2
Day 2
After brekky, we'll head on our private bus to our partner community. We'll use the time to get to know each other a little better, and prepare ourselves for the hot & sweaty work ahead! Once we arrive, we'll check-in, where our project leader will brief you guys about just why we're working with them, the good that your money has done, and the work that you've signed up for.
3
Day 3
Rise and shine. We'll have a tour of the project and the community, and if time permits, get started on the hard graft. Painting, labouring, landscaping – whatever our local team hasn't managed to do, we need to step up and get it done! It's time to get serious.
4
Day 4
As many of our returners can testify, the projects can be hard work, so we hope you're ready. Depending on how far the construction has progressed with the local staff we have been hiring over the last few weeks, jobs can include lugging bricks, shifting sand, painting the buildings and of course playing with the kids.
5
Day 5
This one could be an early start! It depends on how hard we've been working but today is opening day so the morning is the last chance to get back on schedule. Hopefully, we've all worked hard enough and the opening ceremony will be good to go in the late afternoon. We'll then head off on our private transport to just outside Queen Elizabeth national park, ready for the animals tomorrow.
6
Day 6
Game drive time! An early start, but well worth it. Keep your fingers, toes (and everything in between) crossed for lions, giraffes, hippos and maybe every the elusive chimps. Not a lot of people in Uganda explore this region as they all make a beeline for the gorillas, in-and-out, that's not the Mudita Adventures style though. Let's make the most of this beautiful country, and the animals in their natural habitat.
7
Day 7
Did someone say roaaaad tripppp? We're crossing a chunk of Uganda by land today, finally reaching the jungle that's home to the mountain Gorillas. The views are epic, so try to grab a window seat. We'll be stopping off for lunch and snacks along the way. Bartering for your coca-cola will become a nuanced artform.
8
Day 8
This is it. Once in a lifetime in chance to be up close and personal with a whole family of wild, mountain gorillas. Depending on which groups we're divided into, we can be trekking from 1 to 6 hours as the local rangers bring us deep in the jungle in search of the groups. We know this doesn't come cheap, but having done it personally, it's worth every last penny. Gorilla trekking permit is an additional $600.
9
Day 9
No trip in Africa is complete with the chaos of a land-border crossing, so off we trot. After breakfast in the jungle, we head towards East Africa's gem,Rwanda. Expect lots of frantic bustling, some wild chickens, a strange queuing system, and lots of fun as we cross into Rwanda, then drive through the spectacular, winding roads from Kabale south.
10
Day 10
It's our last full day. We'll have a somber start to the day as we relive the 100 days of horror at thee Kigali Genocide Memorial Centre, before a more light-hearted afternoon putting all those bargaining skills to use at either the Nyabugogo or Kimironko market. A late afternoon, dinner and drinks at the hotel made famous by the movie 'Hotel Rwanda' will call our Uganda/Rwanda trip to an end. What an adventure.
11
Day 11
We're finishing up in Kigali. If you need to make your way back to Kampala, or if you wish to travel further in East Africa, or beyond, we can of course, help you at every turn, just let us know your plans! Orrrr, be a hero and join us on our tour to the Democratic Republic of the Congo and climb Mount Nyiragonga, the world's largest lava lake!
Mount Nyiragongo - World's Largest Lava Lake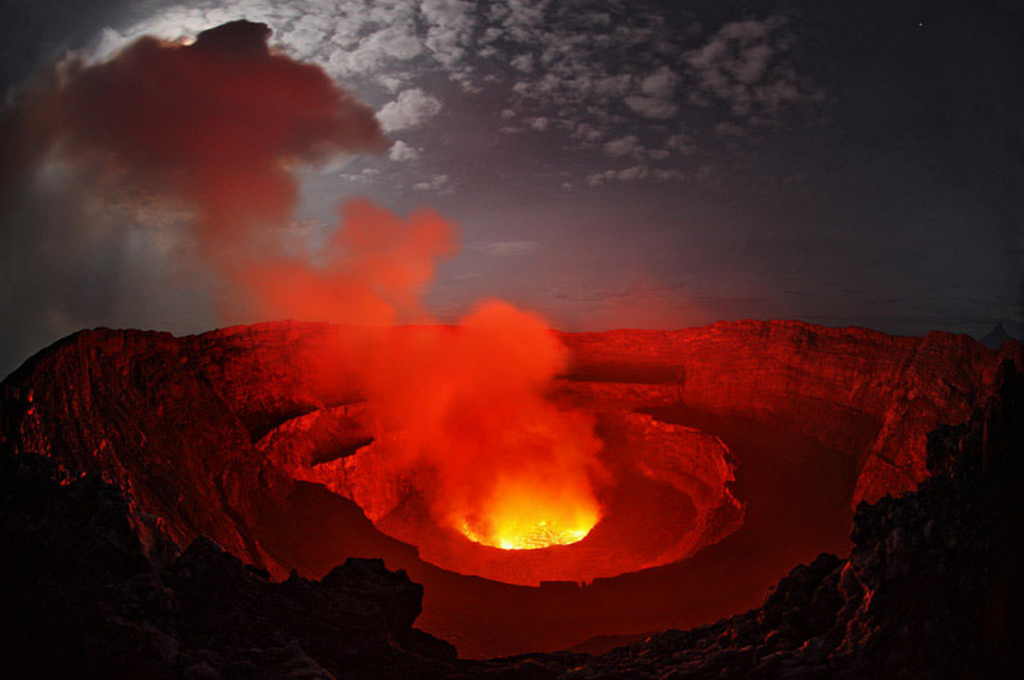 Few volcanoes are as spectacular as Mount Nyiragongo. Nyiragongo volcanic mountain is located in the western part of Virunga National Park and is ranked to be among the most active volcanoes and is open to tourists that wish to visit for hiking adventure. Using all our skills, we've found out the easiest way to visit the Democratic Republic of the Congo, and you get an epic story to go along with it when you climb to the world's largest lava lake.
Arrival City

Kigali

Departure City

Kigali

Not Included

Visa

Travel Insurance

Sleeping bag
They are in there, we just need to find them. This covers the cost of the National Park permit to join the gorilla trek.