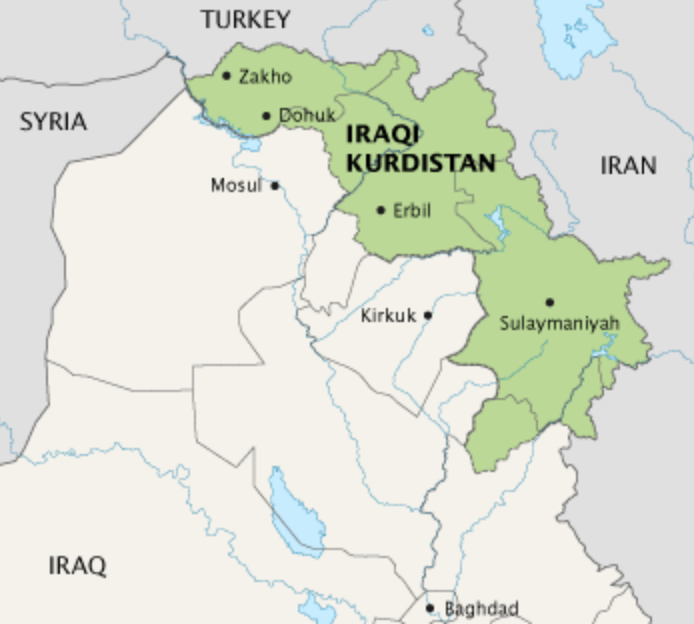 Visit Iraq, or Iraqi Kurdistan, with us for an adventure you won't tell your mum about until you're back home (but actually it's super safe, we promise!)
*Note: This add-on can be purchased even if you are not in our main trip. Please contact team@givebackgiveaway.com to arrange a meet-up location and get a separated quote.
Arrival City

Istanbul

Departure City

Erbil

Included

Accomodation

Breakfast

Day trips & Excursion

Transportation

Experienced Guide

Flight to Iraqi Kurdistan (only for travelers in Full Adventure trip)

Not Included

Visa

Travel Insurance

Lunch & Dinner
1
Day 1
The other guys are off home, we're off to the airport for our 3-hour flight to Erbil, in Iraqi Kurdistan. This is Iraq, but they don't want to be. Long fighting to be recognized as a separate country, Iraqi Kurdistan is not like the Iraq you hear about in the news. Bars, secularism, equality, you'll be so pleasantly surprised. We'll sort out the visas-on-arrival, check-in to our hotel and go for a group dinner and an Iraqi beer.
2
Day 2
Erbil city tour. Get lost in the local markets, check out the castles and the old city. The friendliness of the people here is hard to truly describe, come with us and you'll see why.
3
Day 3
Off to Sulaymaniyah to see Saddam's house of horrors. A must. Basically, this is Saddam Hussein's House of Horrors. It portrays, in a very sobering way, the genocide against the Kurds when Saddam Hussein's regime invaded Kurdistan. The museum is in what used to be the headquarters of Saddam's regime and you can still see some of its military tanks and weaponry, as well as the cells where they locked up the Kurds. Moreover, there is a brand-new Islamic State horror section. Don't miss Sadam's tanks lined up outside.
4
Day 4
We're driving a couple of hours to Soran. The base to explore the amazing Rawandiz Canyon, and the surrounding sites. We'll spend the day hiking and exploring the region and its waterfalls, mingling with the locals and their culture. This is THE best spot in Iraqi Kurdistan.
5
Day 5
We will transfer back to Erbil for your flight and that's a wrap on a place not many get to visit. Time to start planning the next adventure!