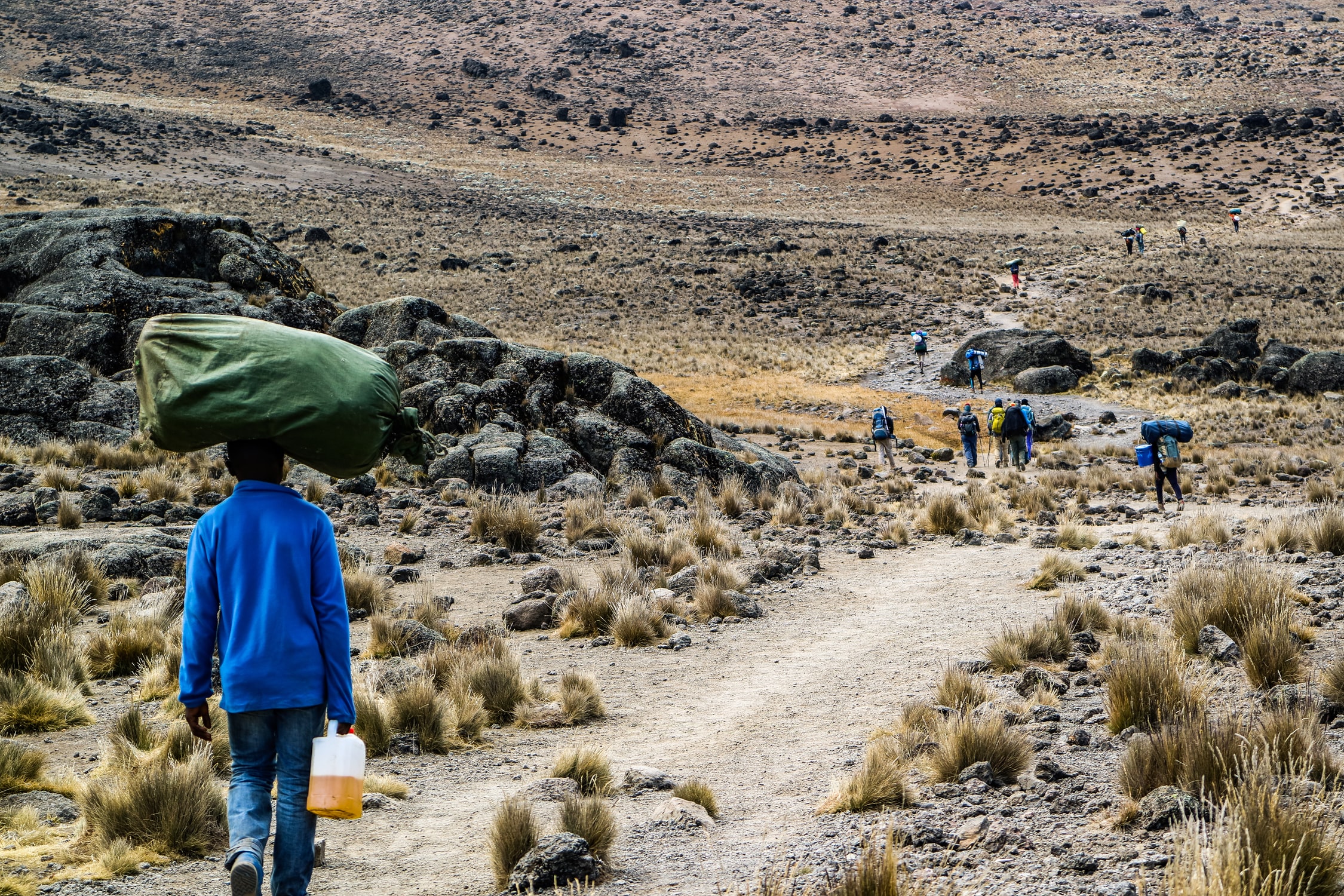 Complete the ultimate challenge and make your way to the top of the world 7 summits. The Lemosho Route is widely considered to be the best route on Mount Kilimanjaro
Lemosho is preferred by reputable operators due to its beauty, remoteness and success rate. In short, it maximizes the chances that a climber will reach the summit, and enjoy the experience overall. Let's get you to the top of Africa!
Arrival City

Moshi

Departure City

Moshi

Included

Airport Transfers

Hotels before and after the trek

All park fees

All meals & unlimited drinking water

Private toilet tent

Experienced Guides, chef, and porters

All camping equipment (except sleeping bag)

Not Included

Visa

Travel insurance

Sleeping bag

Airfare

Trekking Gear
1
Day 1
We will meet in Moshi, Tanzania.  Airport transfers are included and will be waiting for those coming in by air. Followed by that, a group dinner with the guide, and a debrief with the team about gear, expectations. Tonight you're in a hotel, so enjoy your hot shower, and wifi before you hit the mountain. You also have the chance to rent all the gear you need here too. Then an early night ready for the climb tomorrow. The 8 day package includes a 1 night  hotel stay in Moshi, followed by  5N/6D on the mountain including food, porter, guides and water. Finally an additional 1 night in a hotel in Moshi after the climb and airport pick-up and drop-off to Moshi International Airport.
2
Day 2
Hotel - Londorossi Gate (2360m) - Mti Mkubwa Camp (2810m) And so it begins. Your day starts early with a breakfast from the hotel, followed by a 2-hour drive from the hotel (910m) to Londorossi Park Gate (2100m). The guides and porters prepare and pack the supplies and your equipment at the park's gate and registration. You start trekking through the rainforest until completes this day by entering to our first camp where your tent is setup with your personal belongings inside -Walking distance: 6 km, 3-4 hrs
3
Day 3
Mti Mkubwa camp (2810m) - Shira 2 camp (3505m) You depart from Mti Mkubwa to the second camp through heath and Moorland zone, following the Shira ridge we enter vast high altitude desert plateau where the first view of Mount Kilimanjaro unfold one the horizon -Walking Distance: 8 km, 6-8 hrs
4
Day 4
Shira camp 2 (3505m) -Barranco camp(3950m) The route now turns east into a semi desert and rocky landscape surrounding Lava Tower. We leave from Shira to Moir camp which is nested near enormous beds of volcanic rock and surrounded by rocky hills and cliffs. We test our acclimatization with a trek to the base of Lava tower at 4500m, following our rest we descent through senecio forest passing waterfalls that usher us into the Barranco camp. The camp is set in the shadow of the massive Barranco wall with easterly breezes often carrying misty clouds from the Barranco Valley. Trekking time: 7 - 9 hrs
5
Day 5
 Barranco Camp(3950m) - Karanga Camp(3995m) Today's task will be the 150m face of the Barranco wall. Realization of how hard the porters works will be realized as this challenging scramble provides quite the balancing act for our crew. We arrive at the camp for a well deserved dinner and overnight -Walking distance: 3-5hrs, 5km All meals are included
6
Day 6
Karanga Camp(3995m) - Barafu Camp(4600m) After breakfast with picnic lunch en route, the morning trek is slow and steady uphill hike as we enter the Arctic zone. The temperatures becomes noticeably cooler, however excitement fills our camp as we take final preparations for the summit day ahead. -Walking distance: 3-5hrs, 4km
7
Day 7
Summit attempt, Barafu Camp (4600m) - Uhuru Peak (5895m) - Mweka Camp (3100m) Today we face our greatest challenge, and meet the most rewarding point. An early wakeup call for preparation and light breakfast before starting the summit around 01.00hrs. Spectacular view coupled with the sunrise will warm the soul and strengthen the spirit as the iconic Uhuru peak is now on sight. After the elation of a well earned summit, we descend back to Barafu camp for a nice break and celebration before continuing to Mweka camp -Walking Distance: 12-14hrs, 21km
8
Day 8
Mweka Camp(3100m)- Mweka gate Descend from Mweka camp to the park gate where you are transferred back to your hotel for a well deserved shower. -Walking Distance: 3-4hrs, 10km Breakfast included, you will be back in Moshi by lunch time - overnight accommodation is included this night as part of the climb package. CONGRATULATIONS!