Pakistani Kashmir & Karakoram Highway Into China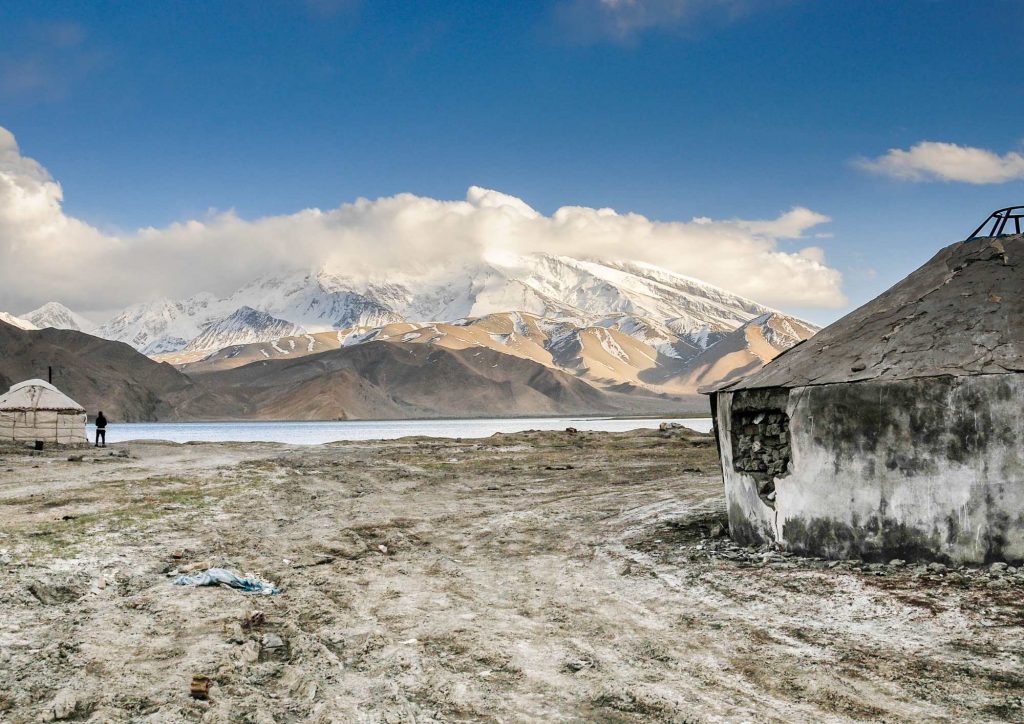 Our most epic adventure and the trip of a lifetime awaits you as you travel across beautiful Pakistan, exploring untouched nature, meeting some of the friendliest people on Earth, and learning about traditional life along the borders. Starting with one of our signature giveback projects in Sialkot, we'll fly high into Kashmir to breathtaking scenes. Then, we'll travel overland through the Karakoram Highway, deep into the Himalayas, through the Khunjerab Pass, the highest border crossing in the world, and on to adventure in Kashgar and discover the fascinating city of Urumqi, China. This time, Mudita Adventures' Giveback project is partnering with a local NGO in the city of Sialkot to help install water pumps and toilets so that villagers can live in hygienic conditions.
You're seriously not going to want to miss this unforgettable journey!
–
Arrival City

Lahore, Pakistan

Departure City

Urumqi, China

Included

Accommodation

Private Transportation

Experienced Guide

All Breakfasts

Day trips & Excursions

Domestic Flights

Project Donation

Karakoram Highway

Borith Lake

Gilgit Bridge Visit

Not Included

Visas

Travel Insurance

Airport Transfer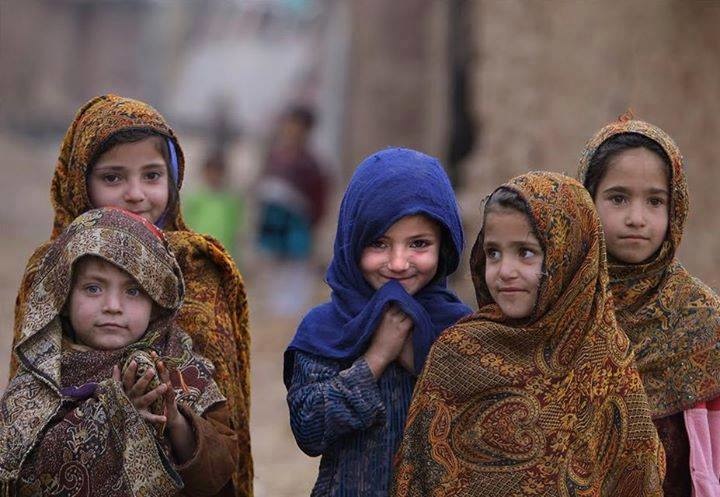 Our partner community in Pakistan is about 2 hours North of Lahore, in an impoverished region of Sialkot. After discussing with their leaders and elders due to various outbreaks, they've decided both water pumps and toilets in the village areas are their pressing concern. We're aware that perhaps this isn't the attractive prospect of a classroom but it's absolutely vital to the progress of the community on so many levels, hygiene first of foremost, but also to allow women to wash safely and in private and of course to enable families to maintain a certain level of dignity. With that in mind, we are building 10 Public Toilets in different villages in the City of Sialkot . Along with 10 villages obtaining new water pumps. Around the world, children from infancy to five years of age have the highest mortality rate due to water-borne diseases, with the equivalent  of nine busloads of kindergarten children dying every day in Pakistan. It doesn't need to happen. It shouldn't happen any more. When people don't have access to clean, potable water, they experience a lack of education, jobs, and opportunities. This forms a vicious cycle that perpetuates poverty. So our GBGA team have stepped in to fund and install water pumps in 10 different locations. Finally, the community has asked to help at the local school. There are a group of kids who study every day, but are struggling with the means of education. No school bags, no pencils, no pens, so our volunteers will spend the morning at the school, replenishing the school and the kids with everything they need to continue their studies.
1
Day 1
Our group will meet in Lahore. We'll have an evening dinner and briefing about the trip, then we'll relax in our nice hotel in Pakistan. We have to take the opportunity for comfort when we have it!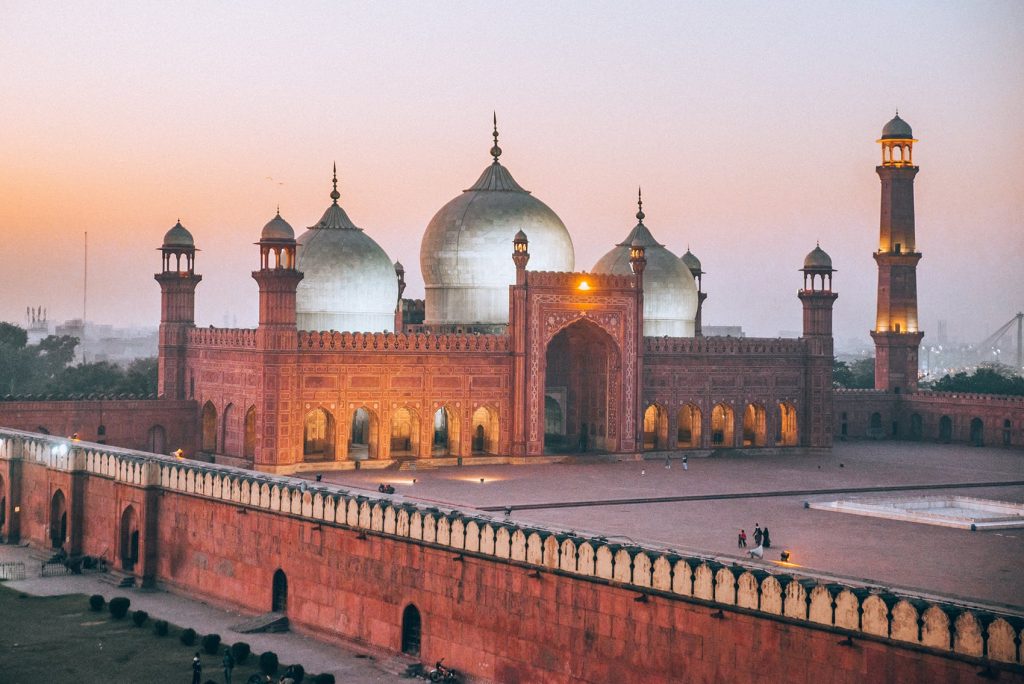 2
Day 2
Long day today folks. Early brekkie then a 2.5 hour drive to Sialkot where our project partner carries out their works. Thanks to you coming on the trip, you'll have funded this entire project. Right now, as i mentioned earlier, we will fund a pop-up clinic for a remote mountain community who has no current access to health care. This pop-up clinic will bring doctors and nurses into the community and treat all the ailments they can, for free, to the community.
After witnessing the amazing work these guys do, we'll have a local Pakistani lunch with the community and make our way back to Lahore for the evening.

3
Day 3
Get ready folks. Kashmir is calling. We've got our tickets ready and we're flying from Lahore right into Gilgit-Baltistan's main airport, Skardu. And so it begins. The roadtrip of all roadtrips. We start on the ancient silk road route, following the Karakoram Highway all the way to China. And it all starts here.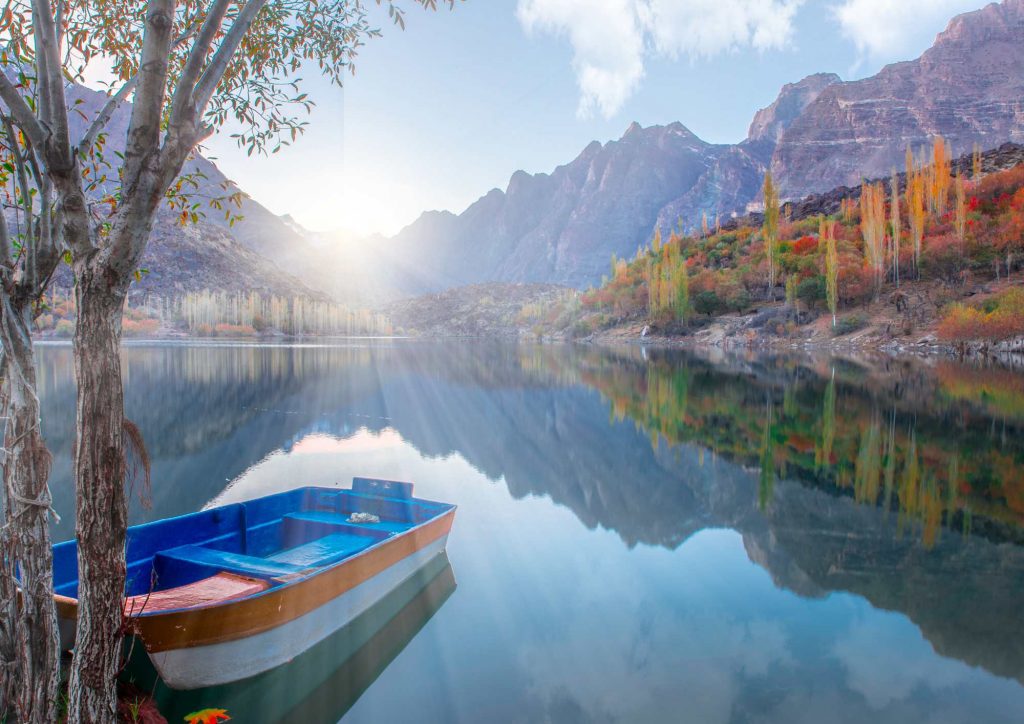 4
Day 4
Today's route sees up slowly make our way from Skardu to Gilgit, the capital of the region. Each day on our road-trip, we'll stop at the small community mountain villages, eat local Pakistani fare and soak it up. The views just don't get better than this place.
Wind through the majestic Karakoram Range, witness turquoise lakes, and marvel at ancient Buddhist relics. Discover the rich culture of Gilgit-Baltistan while taking in awe-inspiring vistas. This journey promises unforgettable memories.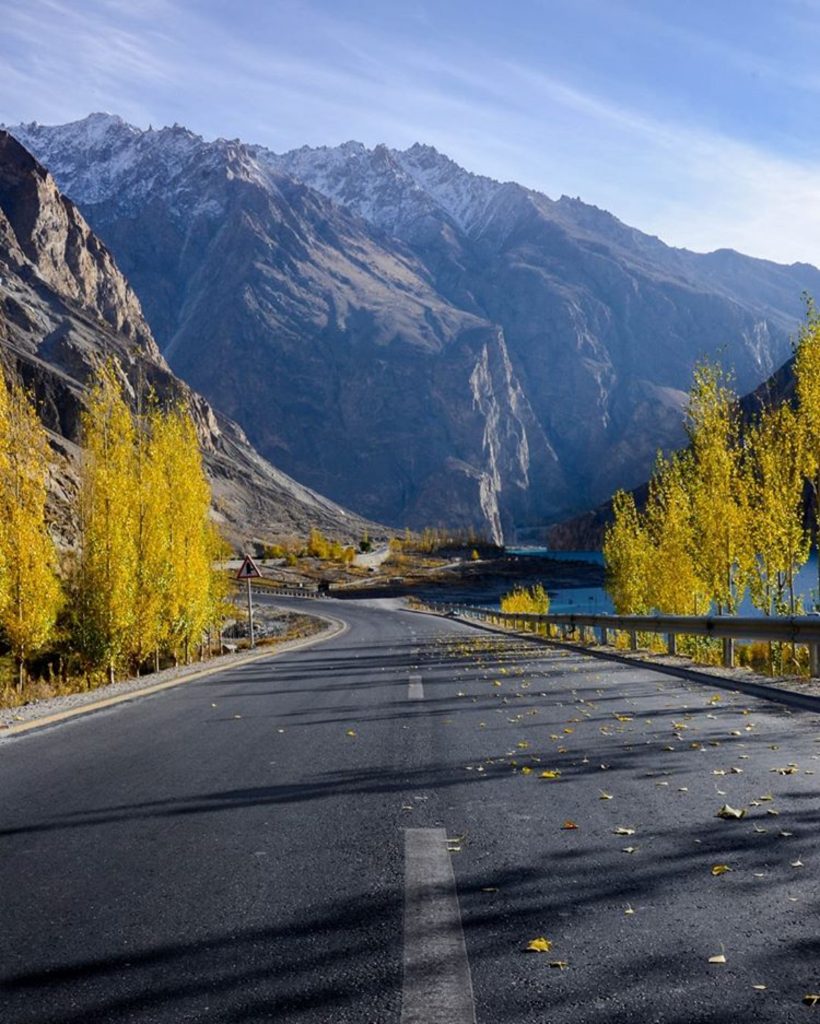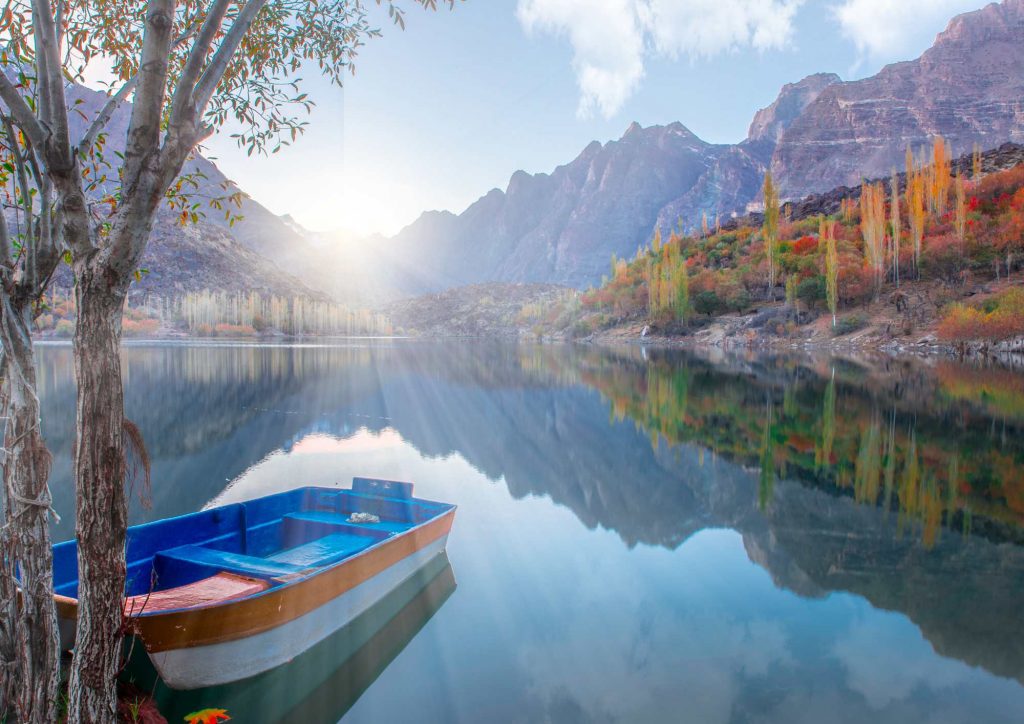 5
Day 5
Hunza Valley is next up. Experience the ultimate adventure on a road trip from Gilgit to Hunza! Immerse yourself in the dramatic landscapes of Gilgit-Baltistan, from rugged mountains to serene valleys. Explore ancient forts, savor local cuisine, and witness the beauty of Hunza Valley. This journey is a tapestry of natural wonders and cultural treasures.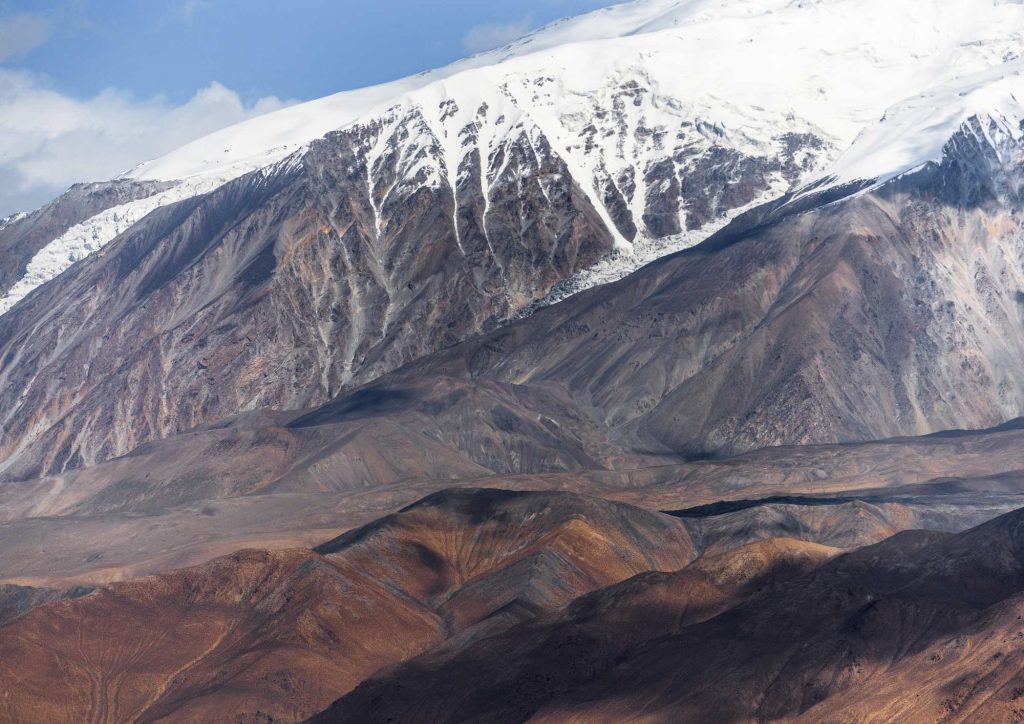 6
Day 6
Hunza to Sost. Today, we're in for a scenic drive along the Karakoram Highway. We'll cross the relatively new Attabad Lake, which formed in 2010 due to a landslide blocking the Indus River.
In Passu, we'll check out the iconic rope bridges near Husseini village and explore the Passu glacier. Don't forget to catch a glimpse of Borit Lake on our way out.
Then, it's off to Sost, the final town in Pakistan before crossing into China. We'll bunk down for the night in Sost.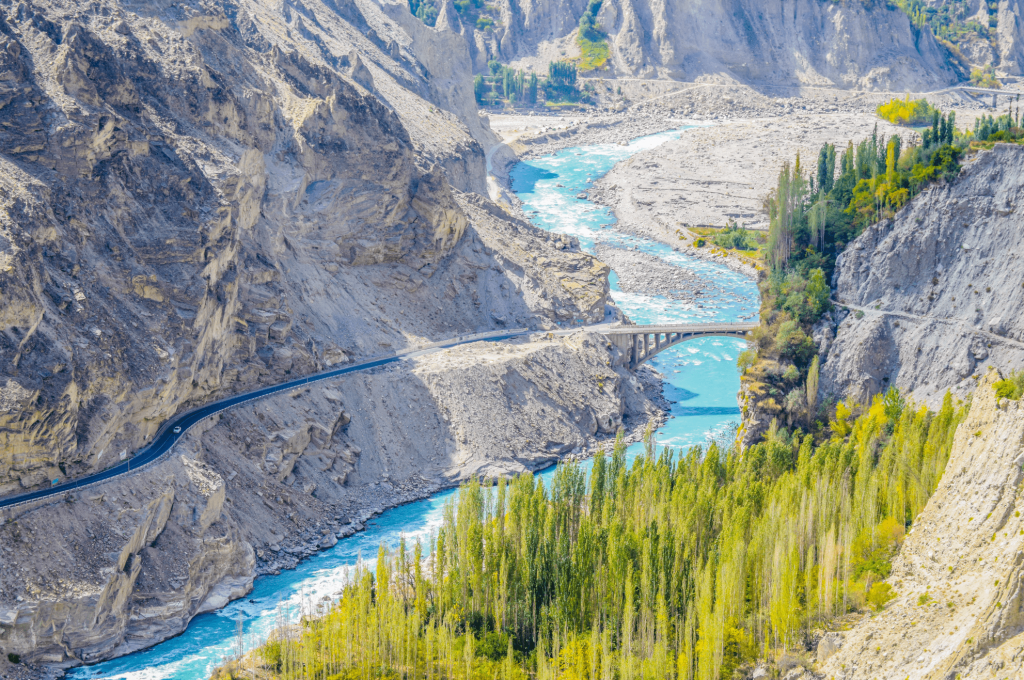 7
Day 7
The most epic border crossing the world. And the highest.
We'll cross the border into China through the famous Khunjerab Pass. Now, we're venturing into the remote Chinese Uyghur autonomous region of Xinjiang, home to China's large Muslim population. Upon arriving in the Chinese border town of Tashkurgan, we'll take a leisurely evening stroll after the stress of border guards and paper work, then maybe a few celebratory Chinese beers! We'll rest up for the night in Tashkurgan.

8
Day 8
Deep into China we go. Tashorgan road trip to Kashgar, it's about a 5 hour drive. But we make an epic day of it with stops at Karakul Lake, the White sand mountains and gorgeous Oytagh Red Mountain. Overnight Kashgar.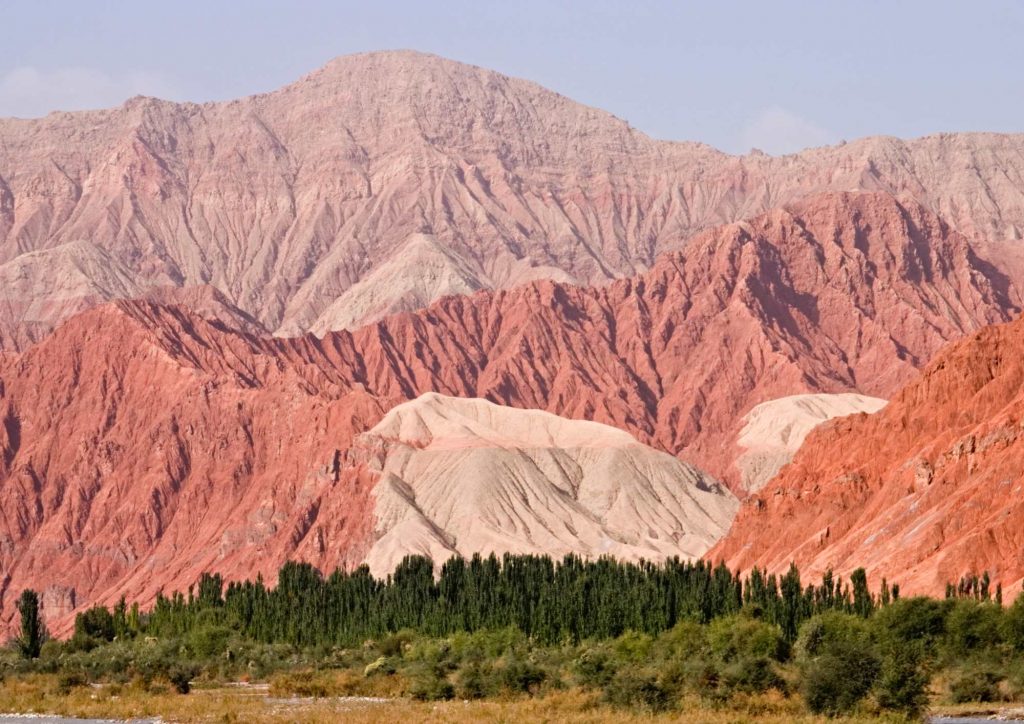 9
Day 9
We'll explore Kashgar today. Abakh Hoja Tomb & Id Kah Mosques are the highlight, then a trip to the supermarket to fuel our 16 hour night train through Northern China. Some local China Baiju may be the perfect fuel to help us get some sleep on the sleep train.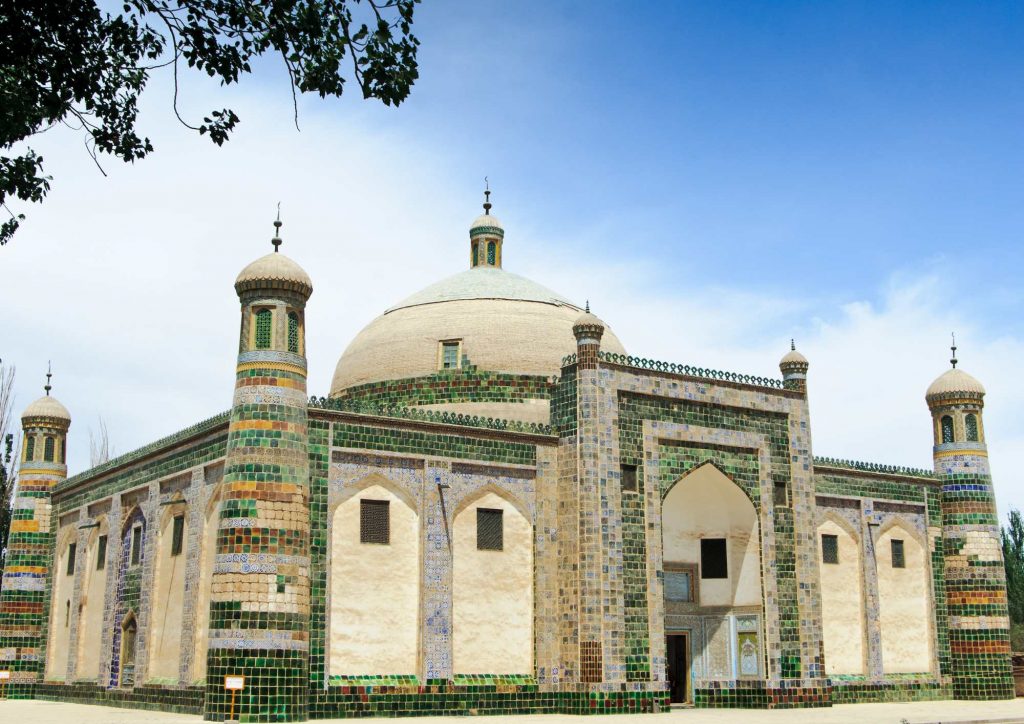 10
Day 10
Back to civilization. We pull into Urumqi, a city of 4 million people. We'll check into our hotel, grab a shower and then take a half day tour in the city, including the incredible Xinjiang Bazaar. Then it's an evening of local Chinese-Muslim food. This city is fascinating with the cultural blend of Central Asian and Chinese aspect.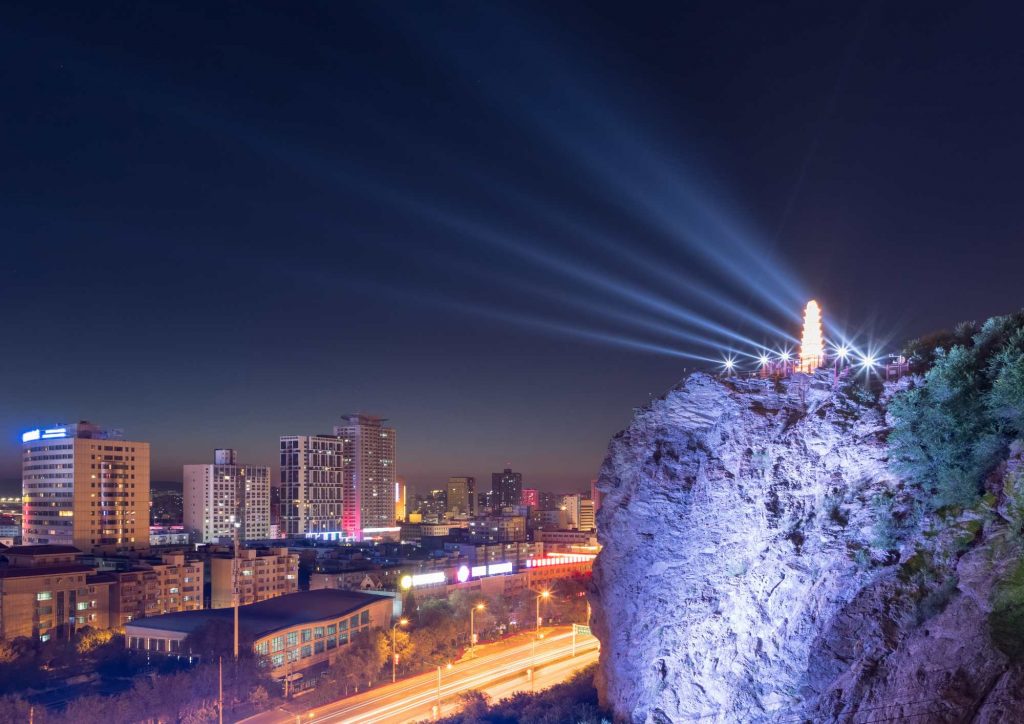 11
Day 11
Our final full day! We'll make the most of being back in a big city. Proper showers, proper breakfasts, then we'll take a full day tour to Tianshan Tianchi Lake before one final night on the town to say our goodbyes.
Urumqi has a big international airport, so this is where you'll book your homeward journey from.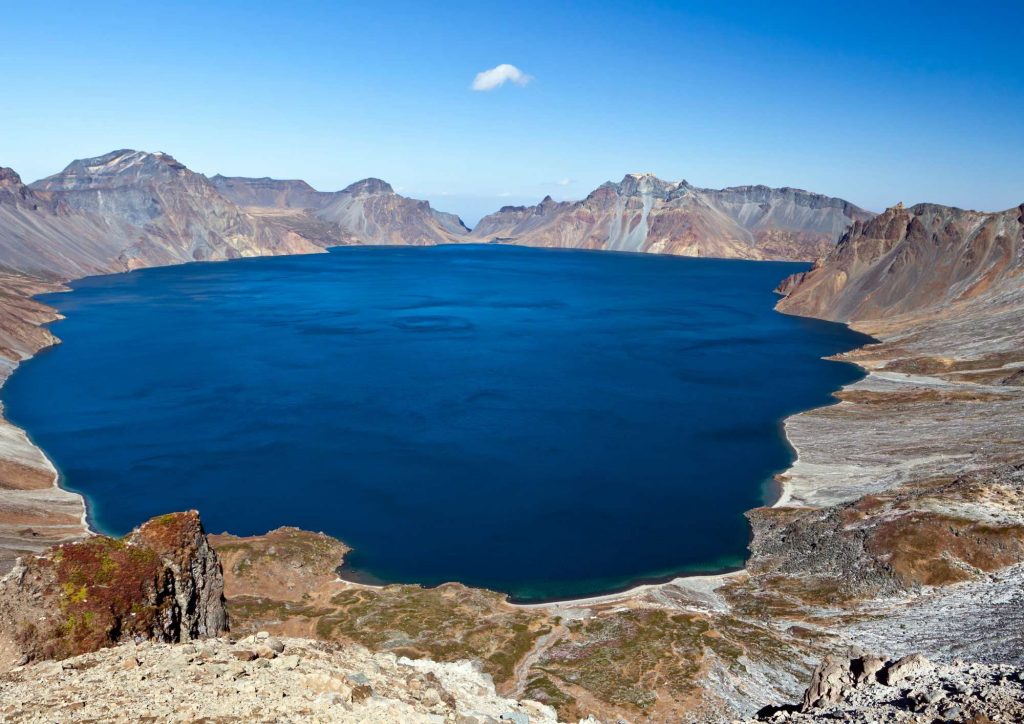 12
Day 12
That's all folks. We're off to the Urumqi airport, they have connections both internationally, and via Beijing to get to any corner of the planet you need. What a trip eh?!