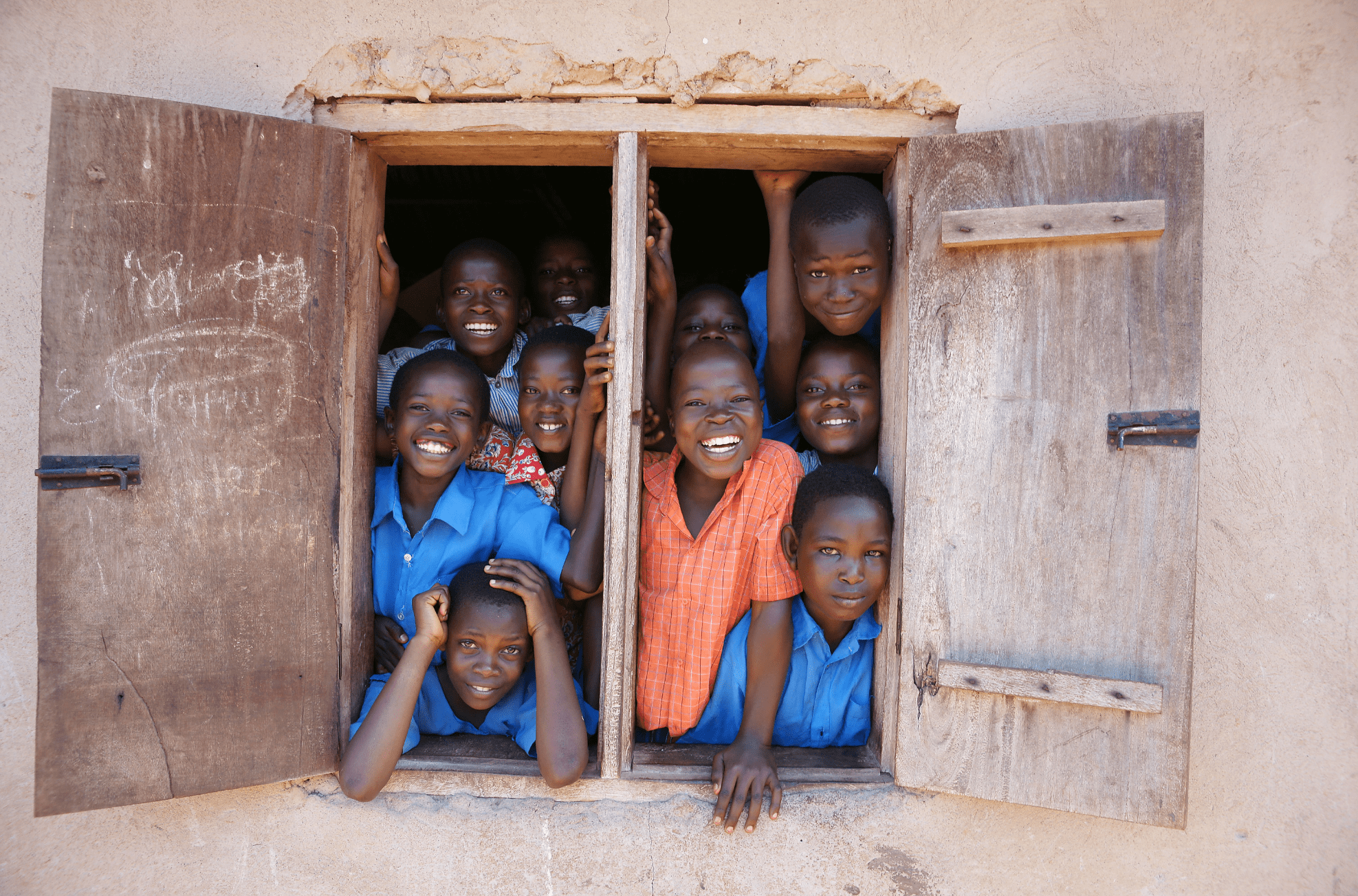 Uganda has been widely known as the Pearl of Africa. Its unique forms of nature, people, and culture caught the eye of many explorers and has become well-known as an ultimate travel destination for adventurers. Deep green jungles, vast lakes and rivers, abundant African wildlife and of course the opportunity to see the majestic gorillas in the wild. We will be uncovering the untouched places of Uganda, but first, we will be making our way to a small local community in Masaka to volunteer and help them build classrooms for their student community. Come join the epic journey you will never forget!
OUR PARTNER COMMUNITY & VOLUNTEERING IN UGANDA
In cooperation with We Everyone's Child Orphans (WECO) Uganda: Our partner community in NGO circulates around an orphanage about 2 hours from Kampala. Many years ago profoundly touched by the plight of orphans and the growing number of street children, our partner registered Community Based Organization operating in Masaka district committed to a life long journey to transform and uplift destitute children in slums. They soon expanded to running a children's school WECO Junior school where children under their protection and care acquire free education and those in the surrounding communities access very cheap education. Since then, they have recruited professional powerless young mothers as teachers, caregivers and jobless youths to join. The staff also supports the local market when they buy their produce for school meals. Currently, their junior school has enrolled 83 students with only 3 rented temporary classrooms, and a staff of 6 teachers. With a growing need and limited space, the Mudita team has pledged the fund and labor to provide 3 new classrooms allowing more kids access to the amazing care and education they deserve.
TRIP HIGHLIGHTS:
QUEEN ELIZABETH NATIONAL PARK
No trip to Sub-Saharan Africa is complete without a safari. After finishing our volunteering in Uganda, the team will be heading off to the famous Queen Elizabeth National Park. The park consists of many diverse ecosystems from savanna, forest, to lakes and wetlands. This makes it a perfect habitat for countless big game wildlife, 10 primate species, and more than 600 species of birds. The safari ride can get very photogenic as we drive through the park with the Rwenzori mountains and gigantic craters, and lush green hills in the background. The Kazinga Channel is also another bucket list spot where you can find a group of hippos, buffalos, and elephants hanging out for a bath. Make sure to get your camera ready at all times and keep an eye for those lions hiding on fig trees.
GORILLA TREKKING
Did you know that there are only 3 countries left on earth where you find these majestic mountain gorillas? Besides DR Congo and Rwanda, it is here inside the Bwindi Impenetrable National Park in Uganda. The trek can take up to 4 hours tracking down a family of mountain gorillas. You will be with a ranger (guide) and armed trackers. Once you found the family, the group is allowed to spend one hour with them.
According to WWF, the mountain gorilla became known to science in 1902 and is a subspecies of the eastern gorilla. It has longer hair, jaws, and teeth, but slightly shorter arms than the other subspecies, the eastern lowland gorilla. Adult males grow a patch of silver hair on their back and hips, giving them the name 'silverback'. Boots on & let's go!
VISIT KIGALI, RWANDA
The capital city of Kigali is a cultural and economic center of Rwanda since they gained independence in 1962. Although the country may have been known for their horrific past, they have been through a huge change during the last decade. Kigali is arguably the cleanest city in Africa and has become plastic bag free since 2008. We will visit the Kigali Genocide Memorial Centre to learn more about their history and what they are doing to revive the nation and people for the new phase of life. Get ready to bring out your best bargaining skills as we roam around the bustling Kimironko market and experience the Africa shopping culture at its finest. Finally, our final dinner and drinks at the hotel made famous by the movie 'Hotel Rwanda' will call our Uganda/Rwanda trip to an end. What an adventure!
We can't wait to welcome you to the Mudita team and make a difference in the Masaka community with WECO Uganda. Apply HERE to save your spot and see you on the road!