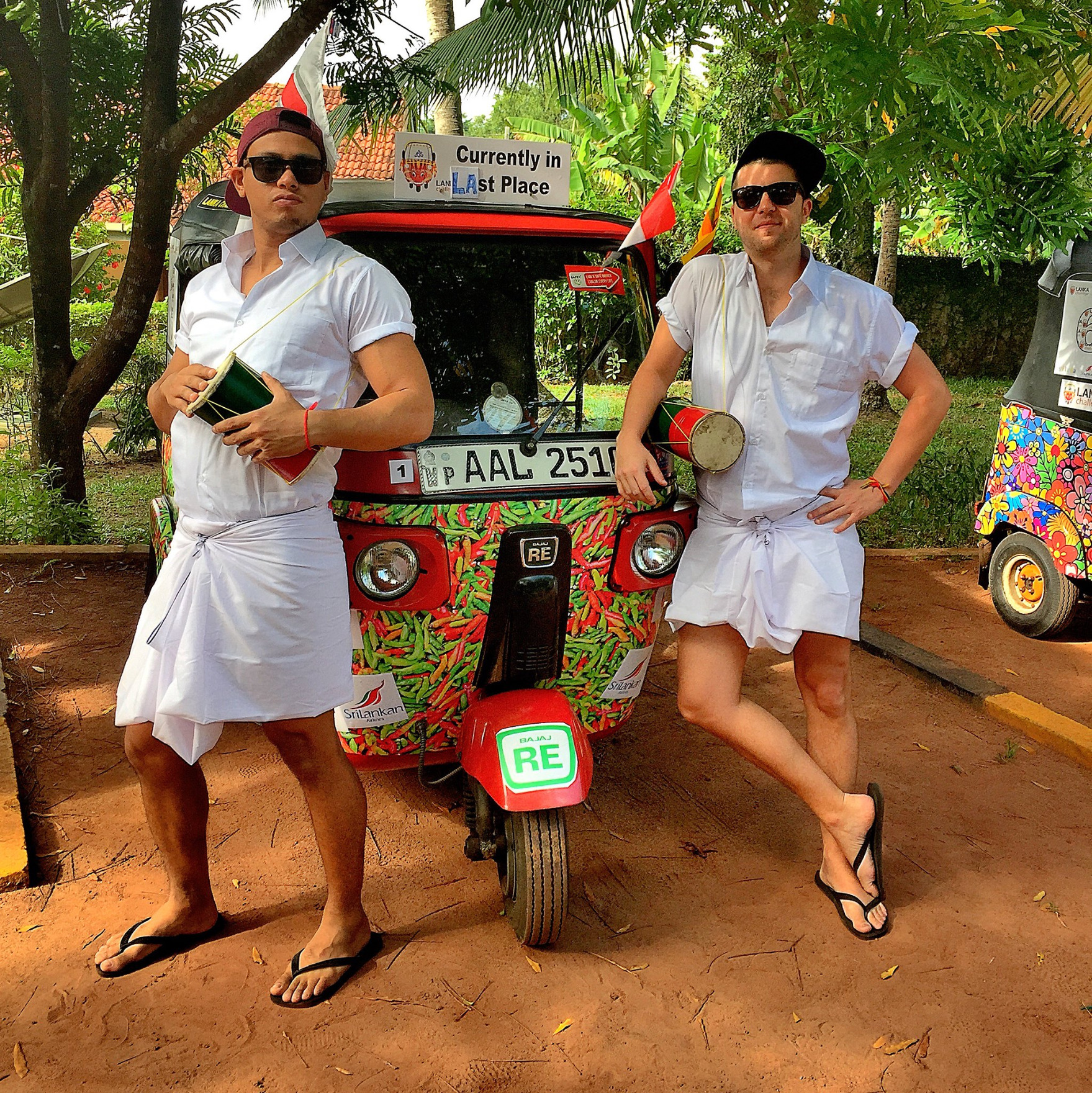 The mass tourism in India makes Sri Lanka one of the best places in South Asia for a getaway. Beautiful beaches, friendly people, flavorful food, and lush green sceneries. Mudita is partnering up with Large Minority, combining our GiveBack model with their reputable tuk-tuk tournament. This is how we do volunteer in Sri Lanka in style. We will join our partner community near Kandy to help them build a community center and a play area, then we will be off to explore the country via YOUR own tuk tuk. Get ready to enjoy the endless mountain view, city view, and ocean view. Check out our route below!
OUR PARTNER COMMUNITY & VOLUNTEERING IN SRI LANKA
Our partner community in Sri Lanka is located about 1 hour from the cultural center of Kandy. The community has been growing yet still does not have any premises for basic functions such as infant & maternity clinics, community events nor a play area for the kids, so we have teamed up with the community leader to raise funds and build their first ever community center and a playground – yay! let's kids be kids. This will also be a great opportunity for you to come volunteer in Sri Lanka and get to know the community in person.
With these new communal facilities and all the various activities that can then be undertaken, the elders are hoping to integrate the community members further and strengthen the social harmony as the villagers consist of both Sinhala & Tamil ethnicities.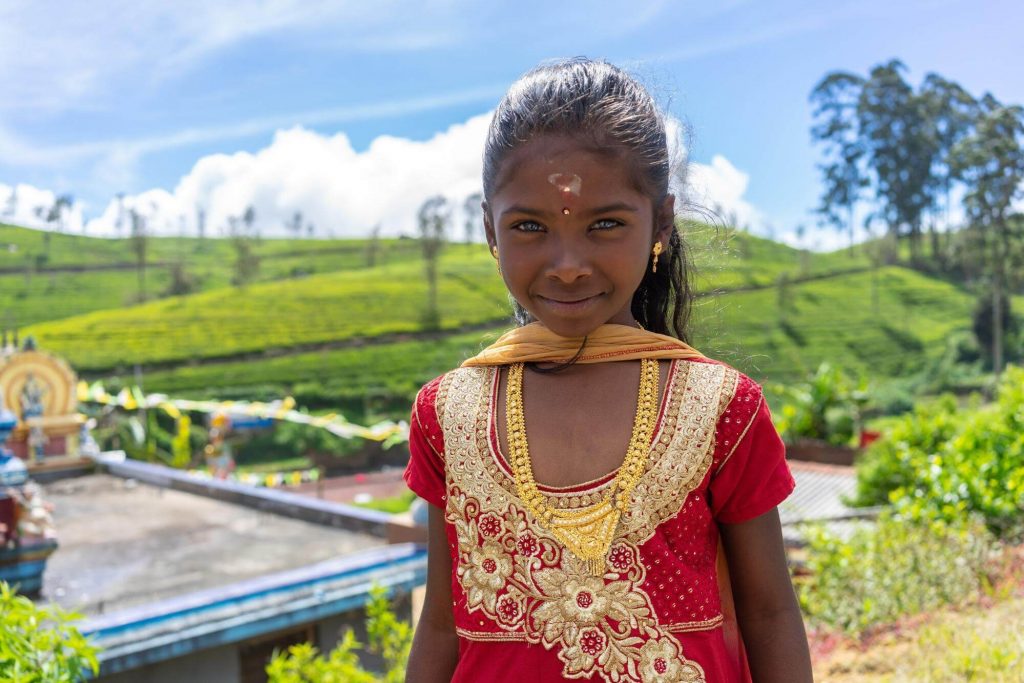 TRIP HIGHLIGHTS:
THE TUK TUK CHALLENGE
Put on your finest driving gloves, take a deep breathe, check your travel insurance one last time, and then get ready for your tuktuk driving lessons. Besides your volunteering in Sri Lanka, we are sure this cool experience will give you an absolute bragging right. Don't worry if you don't drive as there's always a spot for you to sit back and enjoy the view. We will put 3 people to a tuk-tuk and the team will take turns to drive. After your first tuition, we take off from Kandy to the hill country of Nurwa Eliya, about a 3 hour leisurely drive. Watch out for the scenery! This is probably one of the greenest countries you will ever find.
After hiking the famous 'world's end', we are back on saddle. The tuk-tuks are waiting as we drive the scenic 3 hour ride to laid-back Ella. Grab yourself a local coffee upon arrival and settle those nerves, you made it! Take the rest of the afternoon to chill, or you could hike to Rawana Ella Falls, or Little Adam's peak if you still have the energy. Josh and Johnny will be trying to find an Espresso Martini somewhere, feel free to follow them.
Finally, we will make a trip to our last destination off the South Coast, to the beautiful Mirissa. 200km of Sri Lanka countryside, arriving in time for sunset on the beach. This is what real travel is all about. Adventure in its truest form. This Tuk Tuk Challenge does not only get you to do something outside of your comfort zone, but also you get to see the country like no one else ever does – going through small villages, chitchat with the locals, and enjoy seeing the lives along the roads.
TEA CAPITAL OF THE WORLD
Any tea enthusiasts out there? Welcome to Ceylon, the tea capital of the world. Aha, that's the perk of volunteering in Sri Lanka. With the perfect temperature, soil quality, and rainfall, Sri Lanka is the forth largest tea producer in the world. The tea industry accounts for 2% of their GDP and employs over a million people in this tiny island. Here in Ella and Nuwara Eliya, you can enjoy the beautiful sceneries of highlands and the tea planations on the rolling hills. The most famous one being Lipton's Seat where Sir Thomas Lipton kicked off his first sachets and has been delivering to your cupboard until today. You can enjoy Ceylon tea in various different tastes – black tea, green tea, or even milk tea. Ella will be our stop for a few days where you can relax and check out Ella Rock and the picturesque Nine Arches Bridge.
BEACH VIBES IN MIRISSA
Get your swimsuits ready – it's beach time! Here comes the final destination for your Tuk Tuk Challenge. Mirissa is a small coastal town in Southern Sri Lanka. You can expect a lot of tasty seafood, fruity cocktails, and all-day sunshine. Try some fish curry or kottu roti. If you are keen on the adventure once again, it's right on time for the whale watching season! Feel free to use your free day to hop on a ferry in search for the giant blue whales of the Indian Ocean or you can get lazy on the beach with us. You may also find the famous stilt fishermen for your insta post (please be careful on scammers though). Lastly, the team will spend our last evening on a sunset cruise celebrating our hard work on the project and the epic tuk tuk journey.
You can sign up as an individual, a couple, or even a team! There will be spots on a tuk tuk for everyone. Feel free to bring your flag or any decorations for the your vehicle- you are now a national tuk tuk rider. Be sure to APPLY today to secure your seat. Come volunteer in Sri Lanka and let's rideeeee!