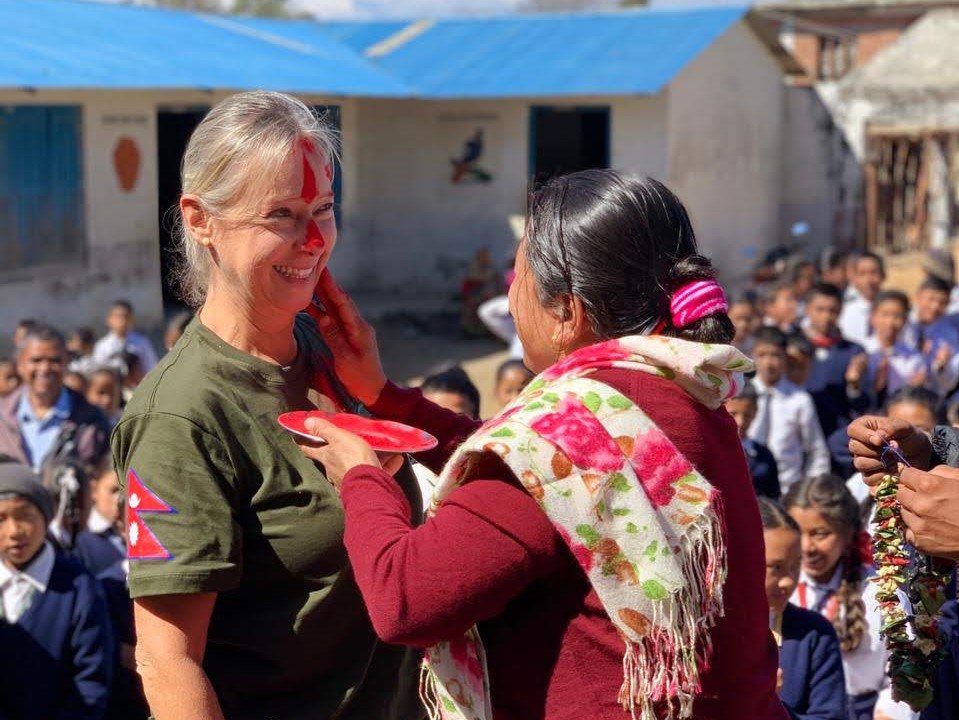 Our volunteering in Nepal brought us to the village of Thaprek, in the Tanahun District of Nepal, east of the city of Pokhara. The village is situated high in the Himalayas. Here is a community that lives far from the amenities of urban life. The local school, Shree Saraswati School has been growing in number the last years and, with no upgrades to their facilities in over 30 years, they were in need of improvements to their grounds.
It's our model to partner with a grassroots NGO and keep going back to the same community again and again, hoping to build a full-scale infrastructure for many generations to come. Nepal 2019 project was our first time partnering with Pahar Trust to help improve the student facilities. We will be going back again so be sure to join us for volunteering Nepal in November 2020!
On this project, we have got lots of help from the local coordinators, participants on the trip, and also our great social media community. All combined, we have received a total donation of $8,354 USD and 100% of this money goes to the community. Our team hired local engineers and labors months in advance to get the construction started and the Mudita team finally came to finish off the final touches. We always aim to match our available funds to what the community is in need and here's how our spending breakdown for the project and volunteering in Nepal in 2019:
30% – Bathroom Construction
20% – Classroom Renovation
16% – Learning Materials
12% – Classroom Furniture
9% – Kitchen Renovation
8% – Kitchen Furniture
5% – Kitchen Equipment
Our Mudita team worked on the ground for 3 days, starting from upgrading to their kitchen and dining room. The cooking facilities at the school were poor. We provided new cooking appliances, cooking ware, utensils, and we also added tables and chairs. We did this with the intention of enabling the school to provide healthy and nutritious meals to the students. Next item was to completely refurbish an Early Childhood Development (ECD) room. We tripped the place and added all new carpet, paint, new furniture and learning equipment, providing the youngest children in the village with a safe space to develop and learn. These children now have a dedicated facility to support their early childhood development. Lastly, but not least important, we added 2 toilet blocks. We supplied local workers to construct new toilet buildings, equipped with sinks and showers to provide new, clean and safe restrooms that will help to keep students healthy and well with improved sanitation facilities. We are so proud to see our travelers spending their quality holiday time with the locals and also volunteering in Nepal.
Check out our recap video and don't forget to secure your spot for volunteering in Nepal with us in November this year! All our projects are handcrafted; we design our own itinerary allowing you to travel deeper and really understand your destination and the local community you are helping. Let's fill your 2020 with adrenaline and joy of giving back – SIGN UP NOW!