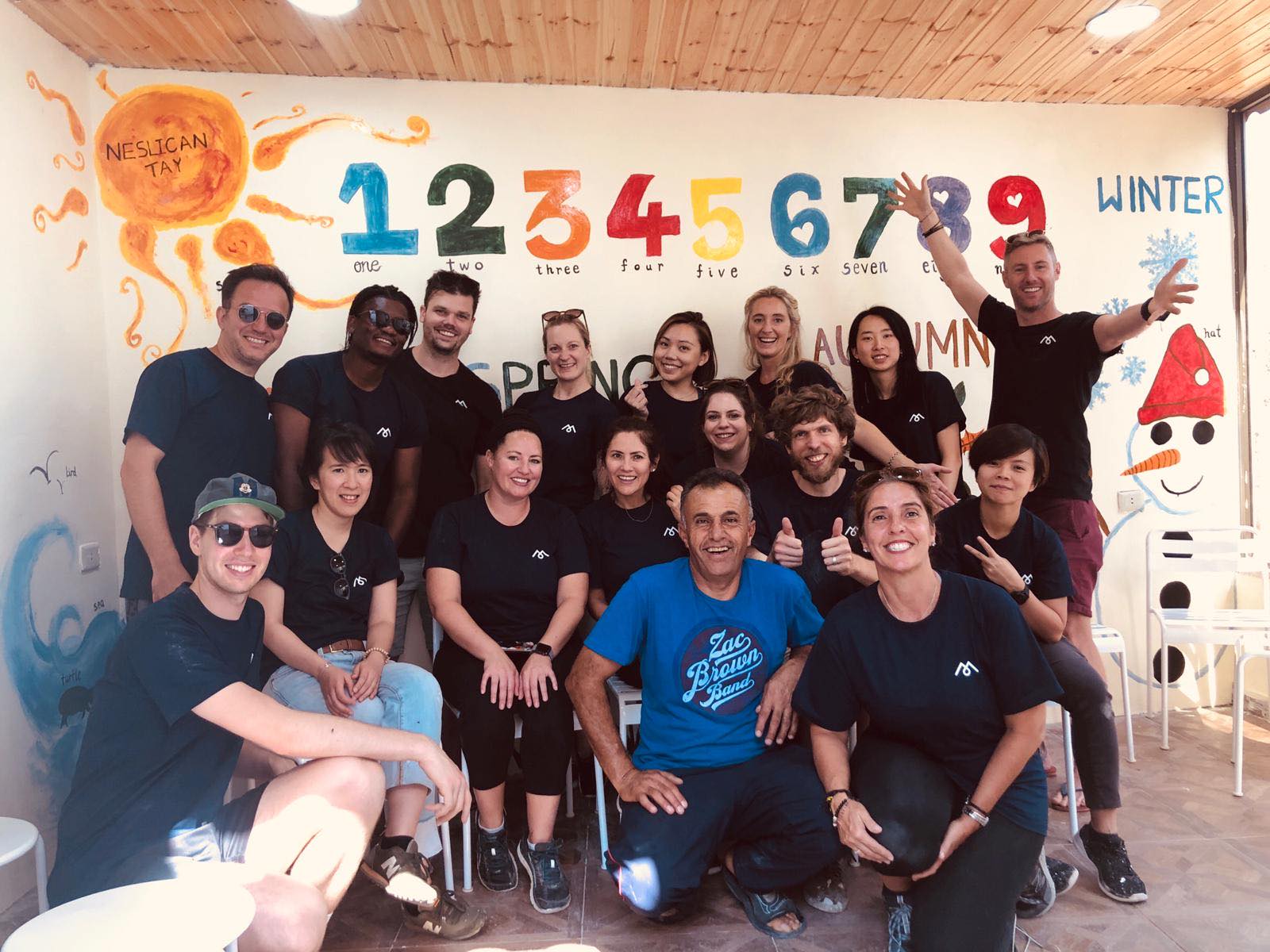 Welcome to Jordan, the jewel of the Middle East! It's our first time volunteering in Jordan and we are partnering with Global Hope Network International (GHNI) for a community development project in the village of Ma'in, located 40km south of Amman. The House of Ruth is an amazing community center in Ma'in village that services English lessons, computer literacy, handicraft skills for women along with dentistry and healthcare for an impoverished set of 7 villages, including local Jordanians, Syrian and Iraqi refugees, a small Christian community and many others.
Previously, they have had to teach both their English and computer classes in one little cramped room. After discussing with the local GHNI team, we pledged $8000 USD to build a new English classroom for the community as we believed this could open doors for the youth to get a university education and a career to support their families and gradually improve their living conditions. Together with the GHNI's existing fund, our expense included 90% – construction of the classroom, 8% – furniture, and 2% – paints, tools, and landscaping.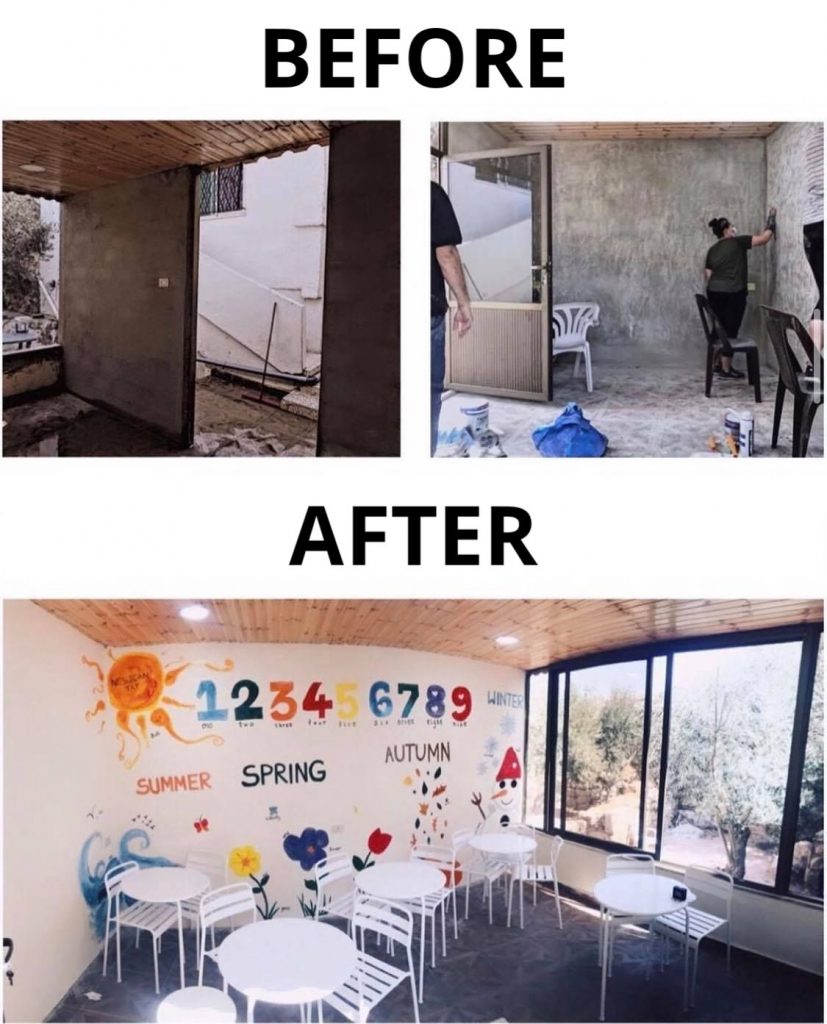 Our local team of architects, engineers, and workers visited the site to begin the construction process 2 months in advance. They set up a new roof and walls for the building, and prepare all the required equipment for the final touches. Finally, our Mudita team of 17 travelers from 13 different countries arrived to add refreshing paints and new tiled floors. Lastly, we filled this masterpiece with desks and chairs for the best classroom settings. It was 3 fulfilling and fun days in Ma'in working alongside a group of active and like-minded volunteers. Volunteering in Jordan wouldn't have been this successful without them.
Upon our last day, we arranged an opening ceremony for the villagers to get together and celebrate their new facility. Now the Ma'in village can move on with their English lessons in a fun and active classroom environment. This project couldn't be complete without our 17 proud volunteers and the GHNI staff. The construction of the new classroom created 4 local jobs and will serve more than 750 villagers in the area.
What's next? As usual, the Mudita team then went out for an adventure of a lifetime after volunteering in Jordan. We went camping under the stars in Wadi Rum where sometimes you cannot distinguish if this vast desert was on Earth or Mars. Upon the moonlight, we got out to witness Petra by night – a stunning moment you can't find elsewhere! We then headed North to the Dead Sea, straddling over Jordan and Israel. This is known as the land's lowest elevation in the world and, with its crazy 34.2% salinity, it is also one of the saltiest and allows you to easily float above the water. The trip finished up in Amman where we had a fun city tour and a celebration to say good-bye.
In 2020, the Mudita is aiming to expand the GiveBack mission to more new countries and using travels to help more local communities in need. Our projects are open up to everyone regardless of your skills nor where you are from. The goal is to have a great time while experiencing the country through the locals and adventuring like no other. We are only a couple months away from our first project of 2020 – Turkey. Are you ready? Let's pick your challenge and sign up to be one of our Mudita team!